Isabella 8 Drawer Wide Chest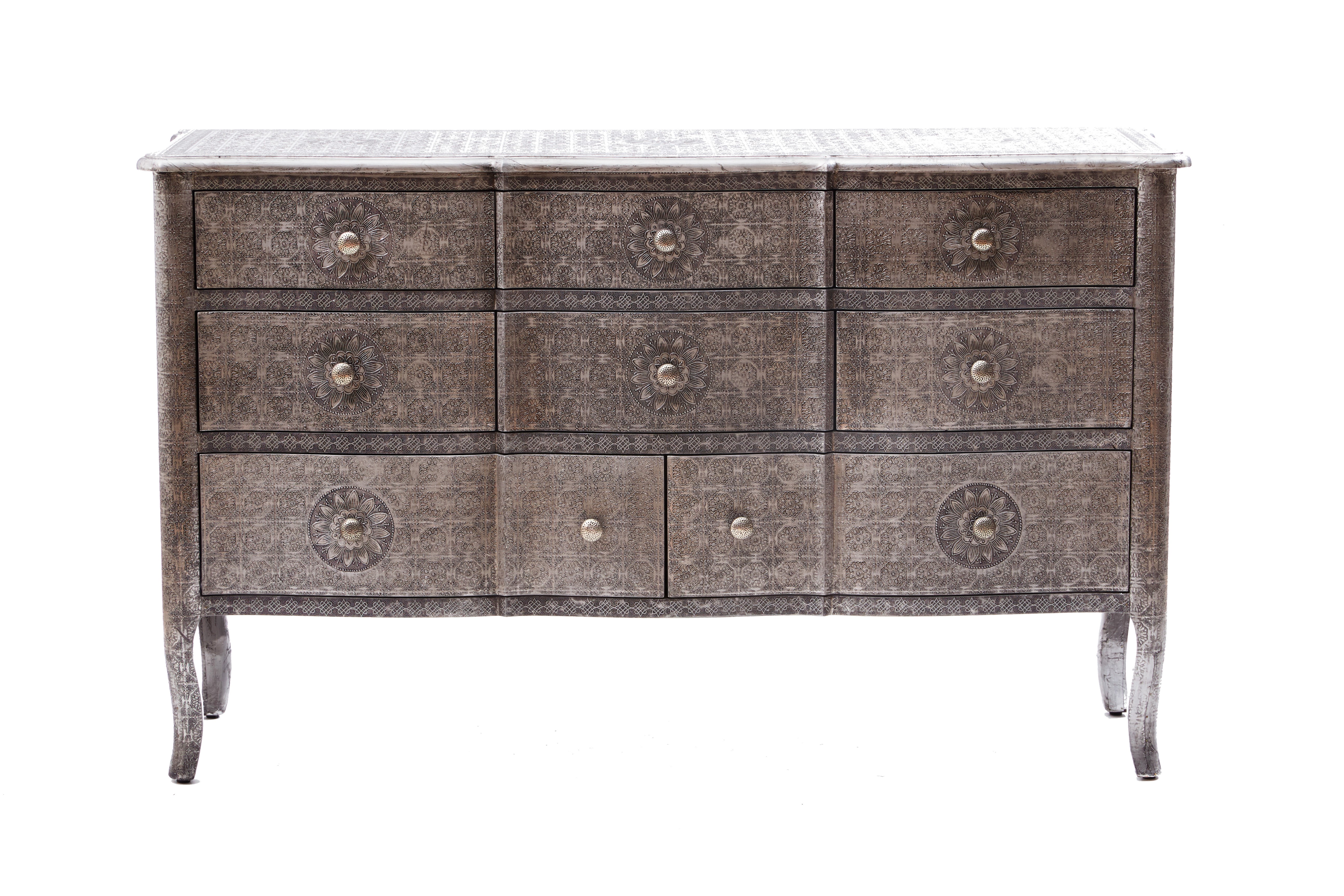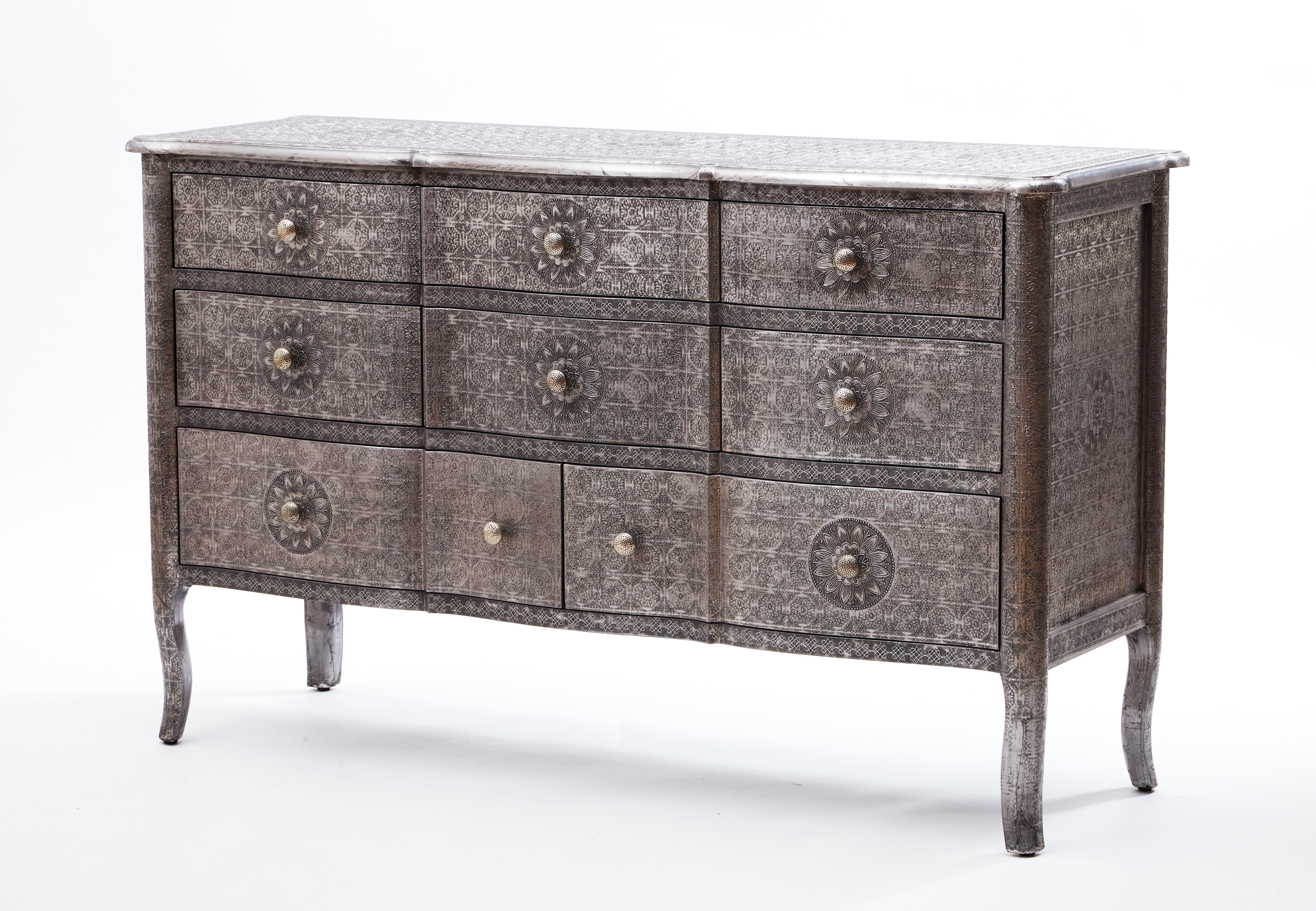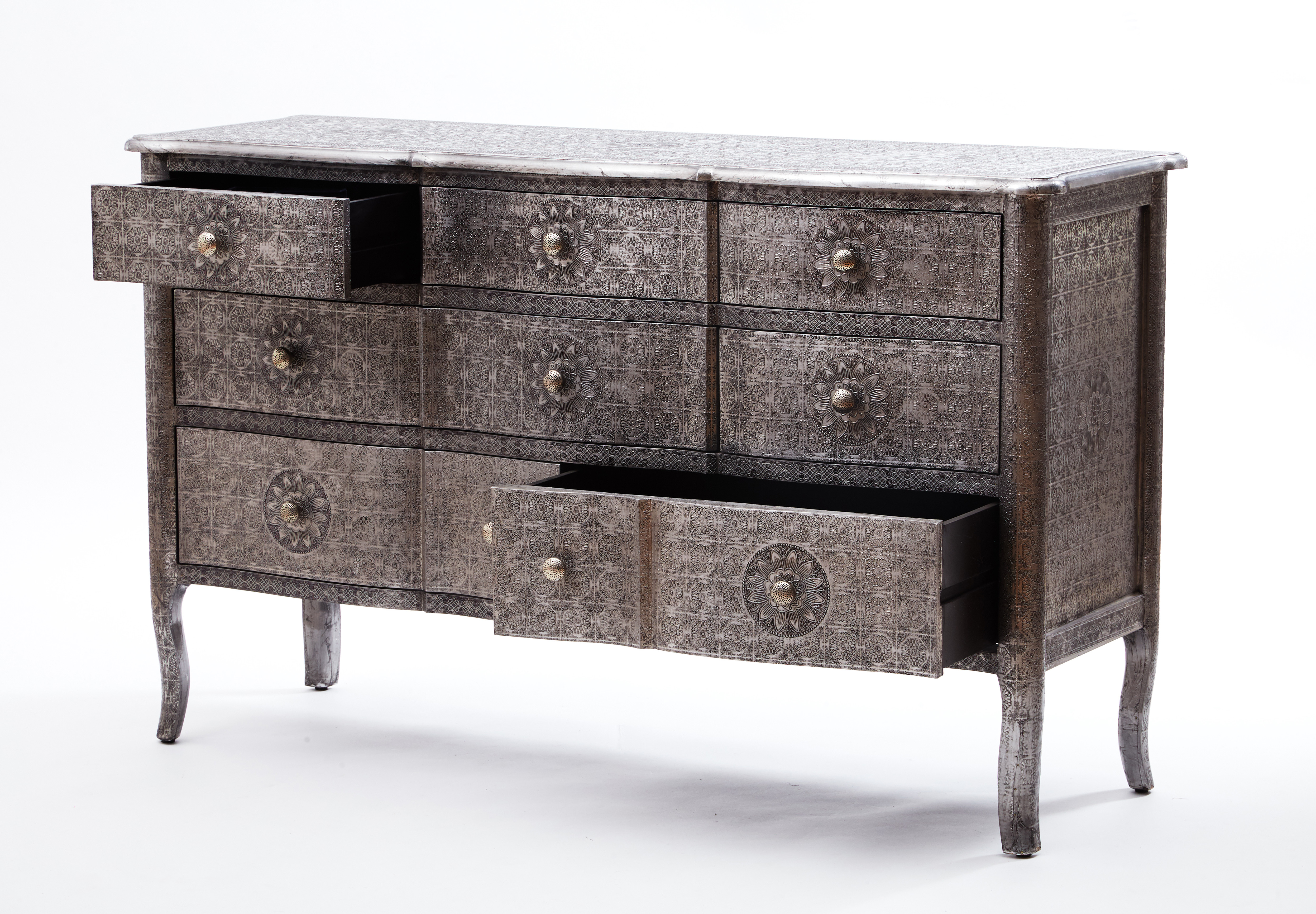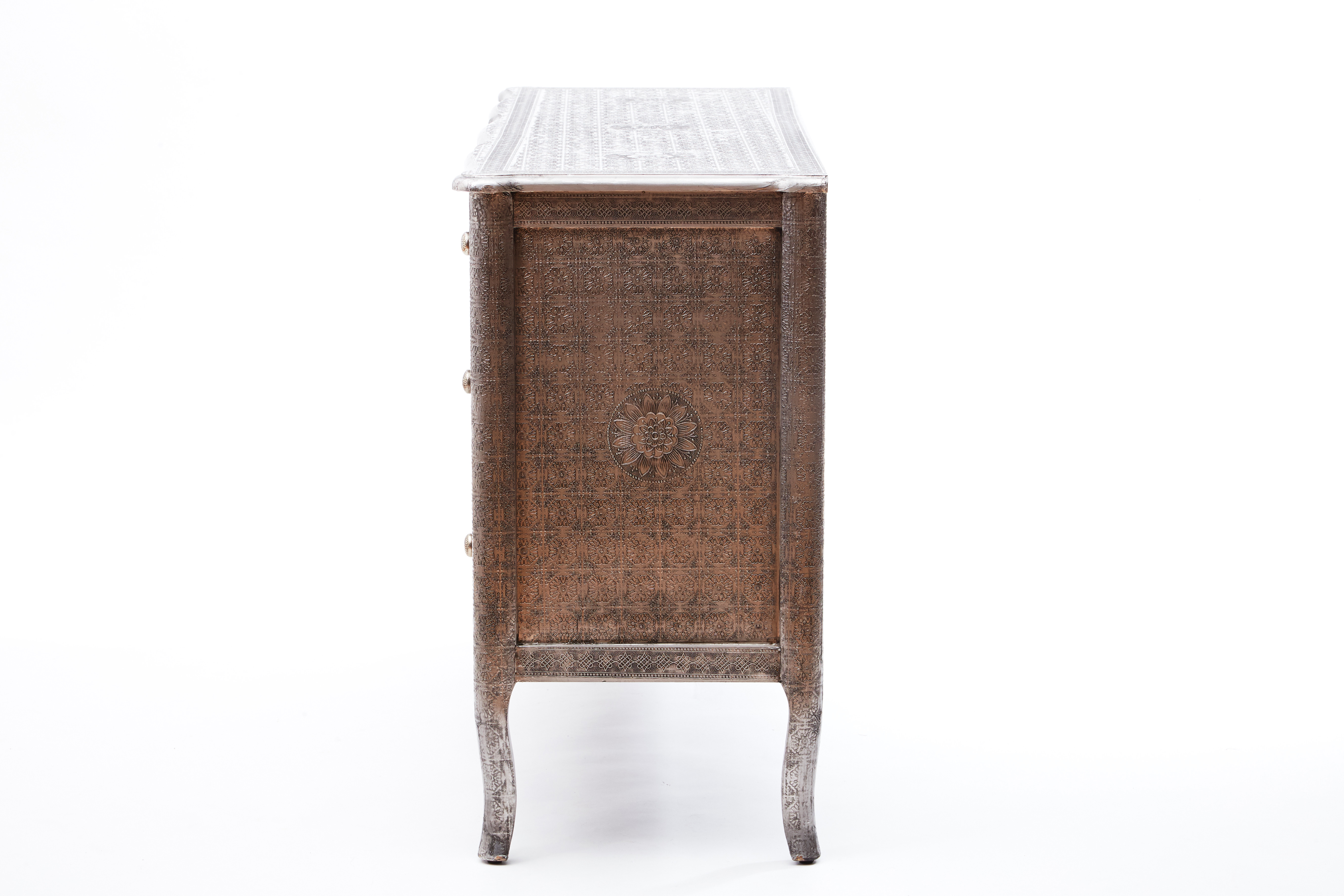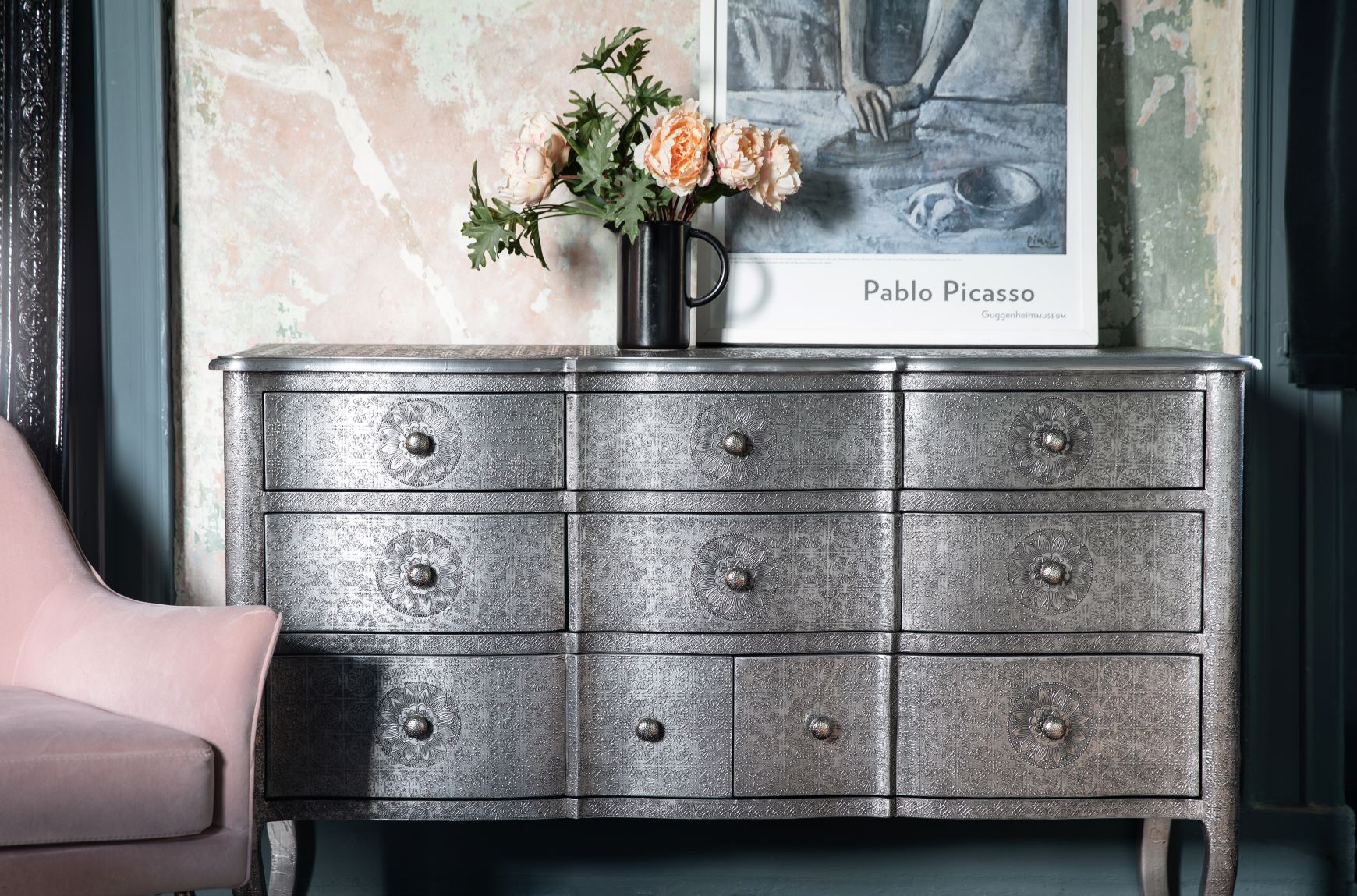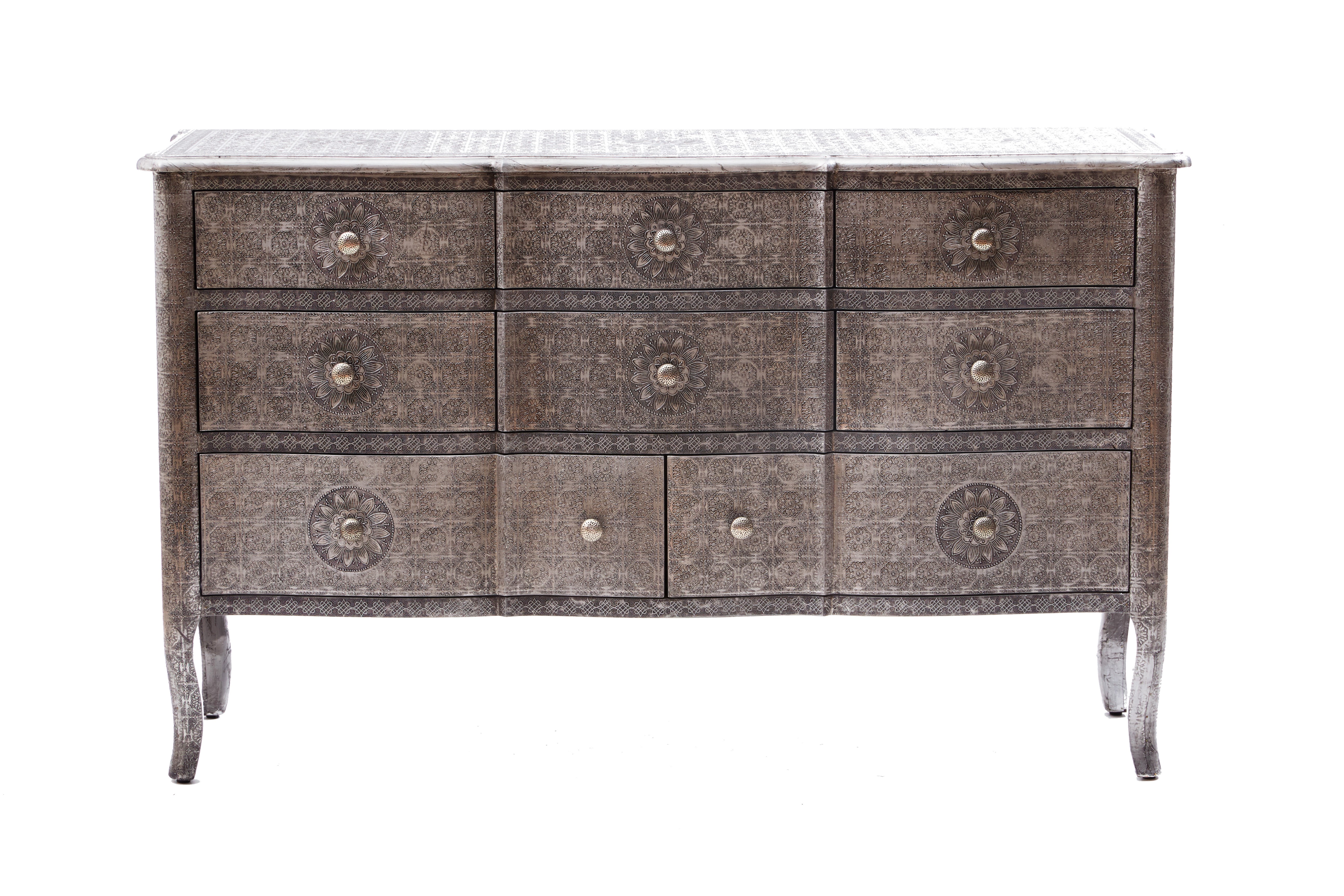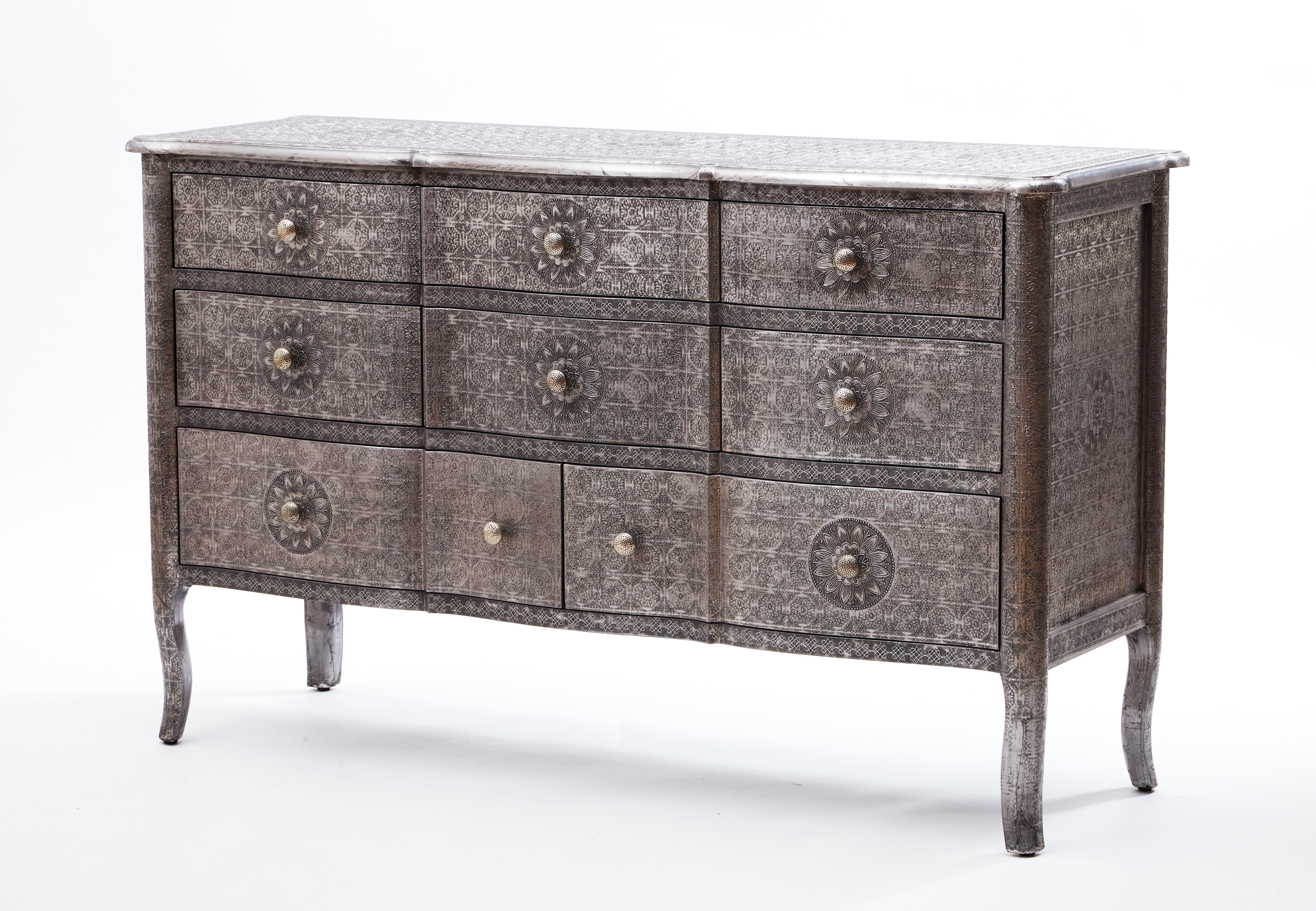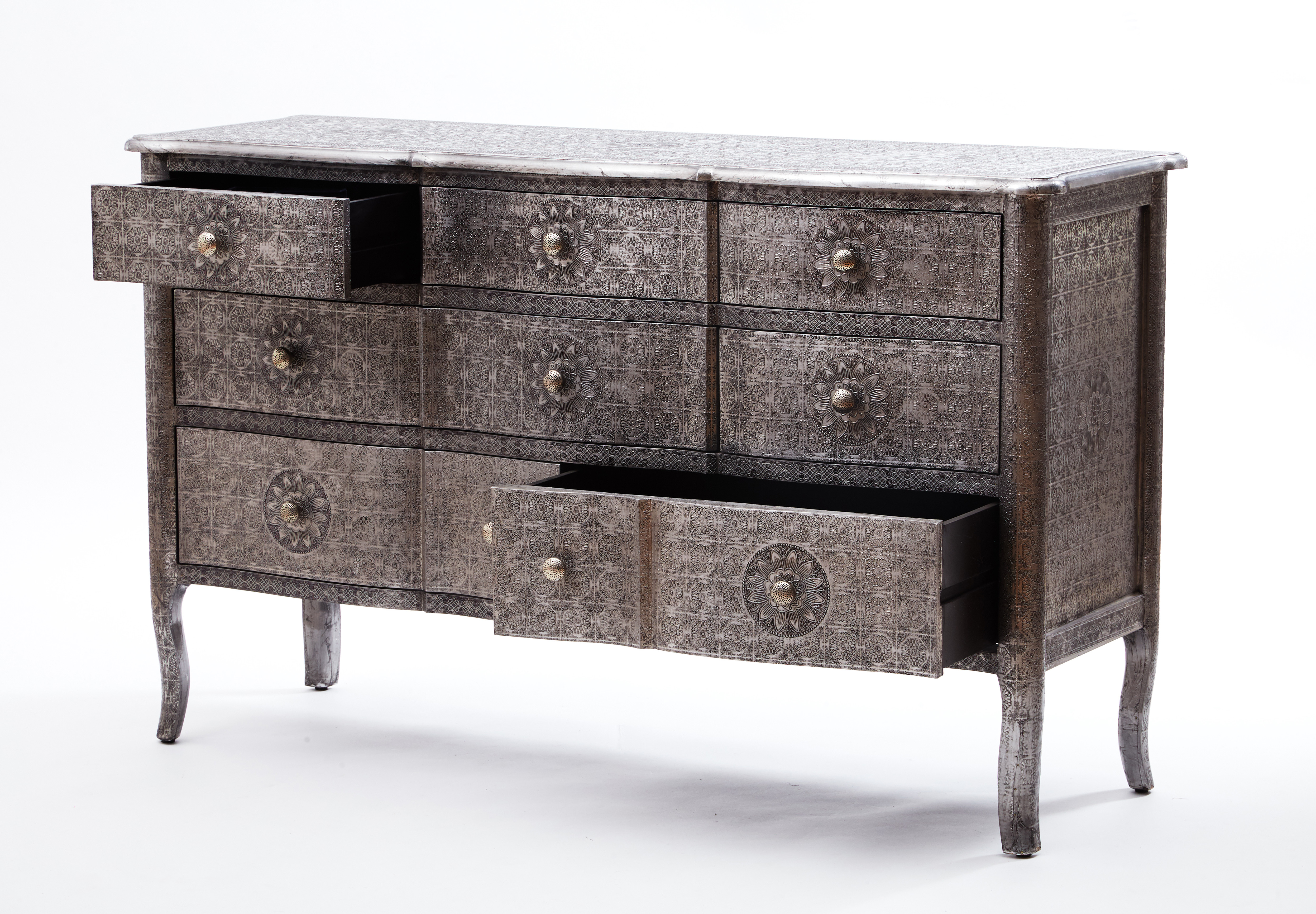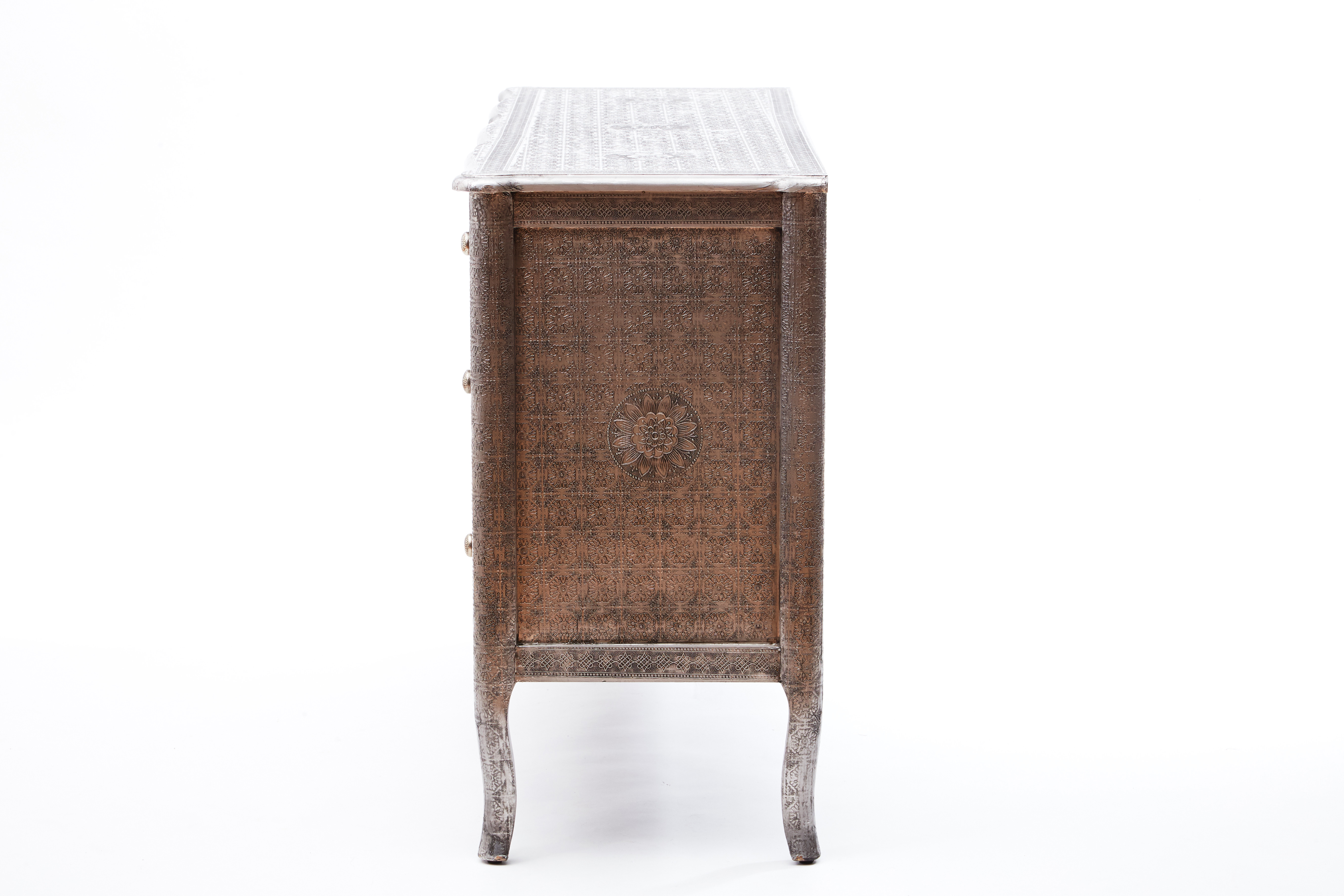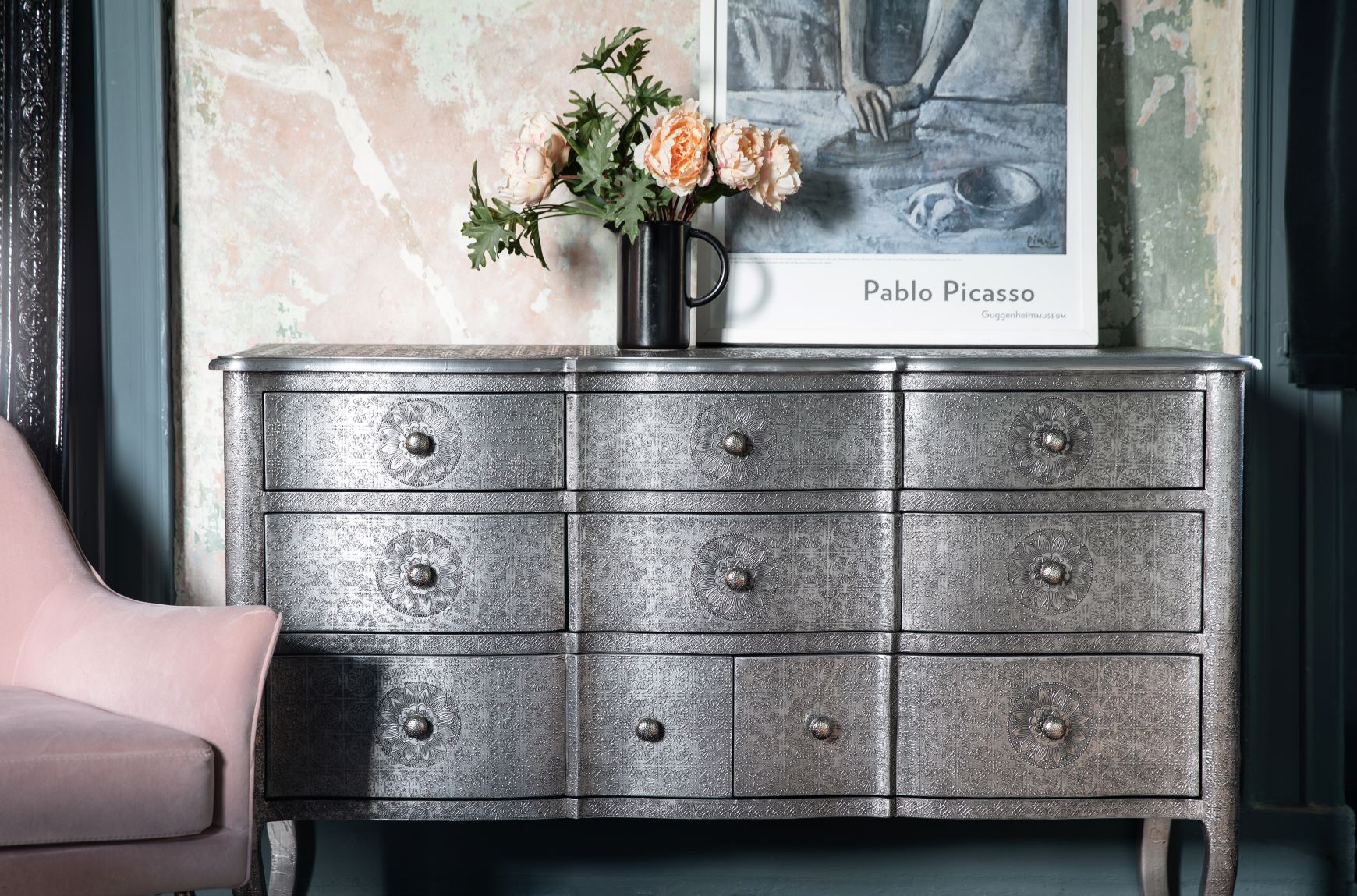 Isabella 8 Drawer Wide Chest
€899.00
€1,315.00
Save €416.00
Product number:
IT0190557
3 Available for delivery now
Isabella 8 Drawer Wide Chest
Specifically designed for the 21st century home, this manufacturer's ranges of bedroom, dining, and living room furniture span traditional and contemporary styles with a versatility assured of enriching any decor. Working with timber felled under strict controls and proudly sporting sustainability certifications, their factories assure an attention to detail and quality of craftsmanship that has made this manufacturer one of Caseys' most trusted partners.
Add our wonderful and intricately designed Isabella range to your home. With floral aluminium detailing to die for and elegant clean lines, the Isabella Range will be the talk of the town. A Beautiful range to fuse the classic and contemporary design together , With the classic elegant curves and the contemporary clean lines.
Embossed Aluminum
Perfect for both modern and classic interiors
Dimensions
All measurements are approximate and there may be slight variations between manufacturers.
Width

140cm

Height

85cm

Depth

45cm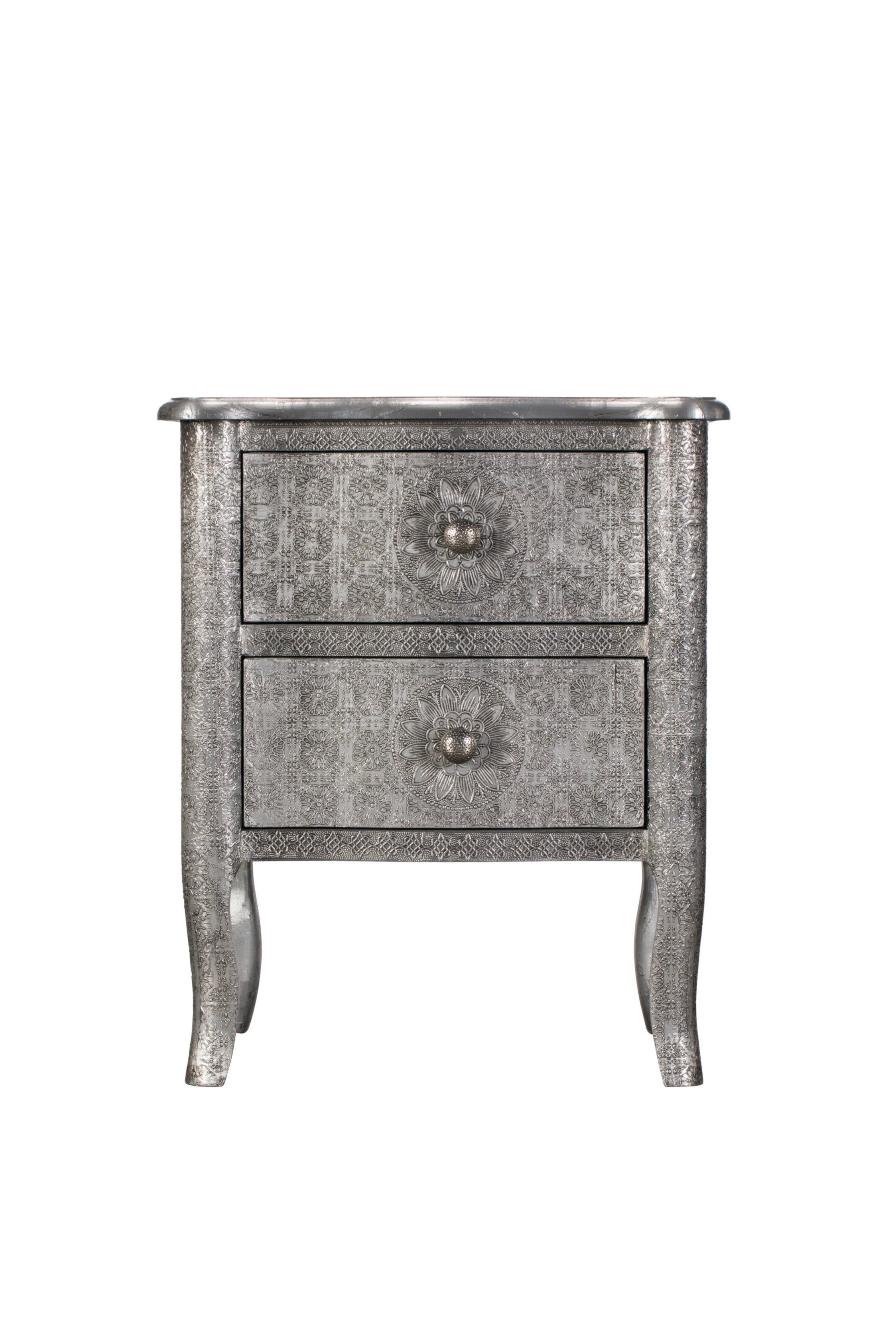 Isabella 2 Drawer Bedside
Specifically designed for the 21st century home, this manufacturer's ranges of bedroom, dining, and living room furniture span traditional and contemporary styles with a versatility assured of enriching any decor. Working with timber felled under strict controls and proudly sporting sustainability certifications, their factories assure an attention to detail and quality of craftsmanship that has made this manufacturer one of Caseys' most trusted partners.Add our wonderful and intricately designed Isabella range to your home. With floral aluminium detailing to die for and elegant clean lines, the Isabella Range will be the talk of the town. A Beautiful range to fuse the classic and contemporary design together , With the classic elegant curves and the contemporary clean lines.Embossed Aluminum Perfect for both modern and classic interiors
Isabella 3 Drawer Chest
Specifically designed for the 21st century home, this manufacturer's ranges of bedroom, dining, and living room furniture span traditional and contemporary styles with a versatility assured of enriching any decor. Working with timber felled under strict controls and proudly sporting sustainability certifications, their factories assure an attention to detail and quality of craftsmanship that has made this manufacturer one of Caseys' most trusted partners.Add our wonderful and intricately designed Isabella range to your home. With floral aluminium detailing to die for and elegant clean lines, the Isabella Range will be the talk of the town. A Beautiful range to fuse the classic and contemporary design together , With the classic elegant curves and the contemporary clean lines.Embossed Aluminum Perfect for both modern and classic interiors
Was €915.00 Now €599.00
Limited stock
More in the Isabella Range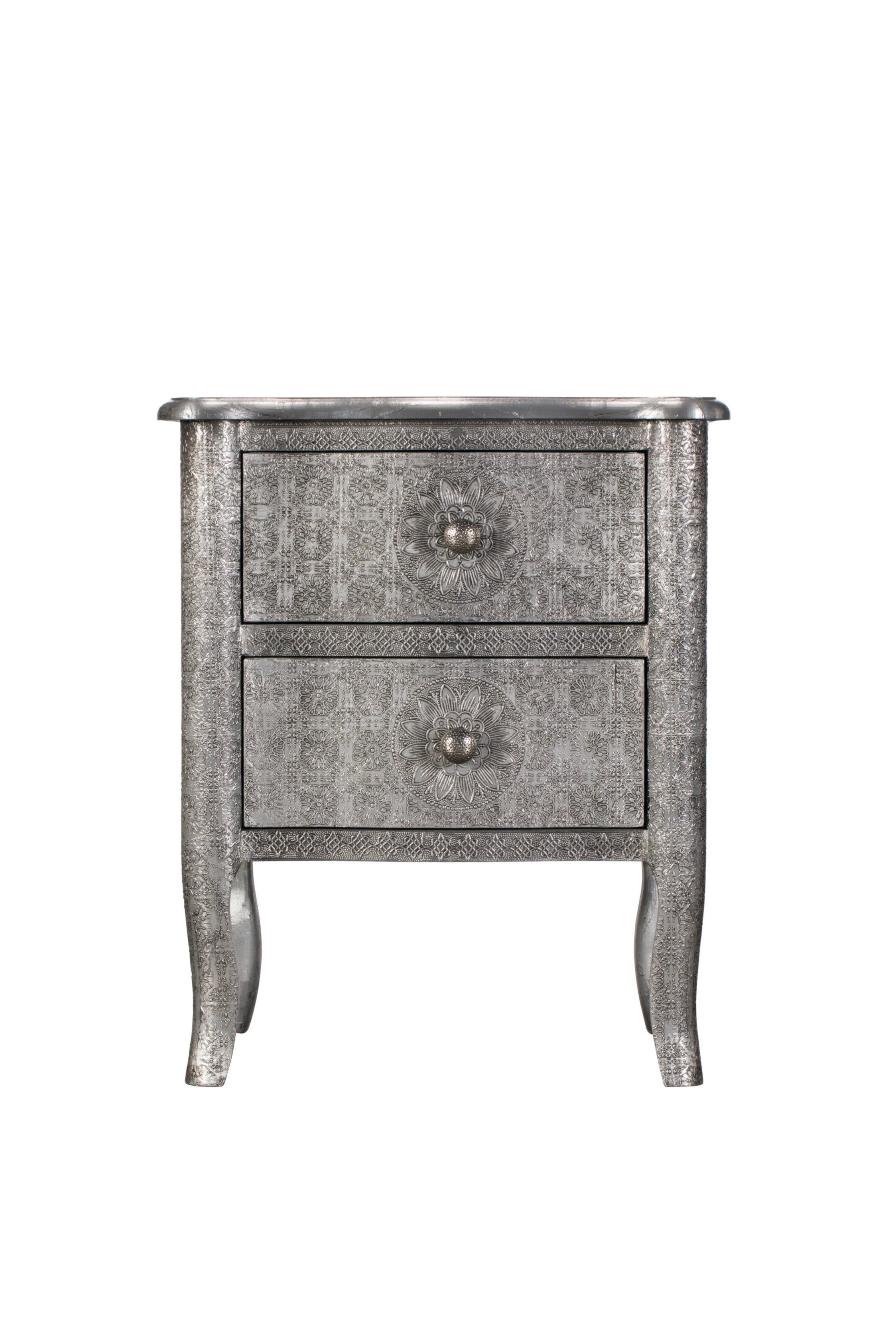 Isabella 2 Drawer Bedside
Specifically designed for the 21st century home, this manufacturer's ranges of bedroom, dining, and living room furniture span traditional and contemporary styles with a versatility assured of enriching any decor. Working with timber felled under strict controls and proudly sporting sustainability certifications, their factories assure an attention to detail and quality of craftsmanship that has made this manufacturer one of Caseys' most trusted partners.Add our wonderful and intricately designed Isabella range to your home. With floral aluminium detailing to die for and elegant clean lines, the Isabella Range will be the talk of the town. A Beautiful range to fuse the classic and contemporary design together , With the classic elegant curves and the contemporary clean lines.Embossed Aluminum Perfect for both modern and classic interiors
Isabella 3 Drawer Chest
Specifically designed for the 21st century home, this manufacturer's ranges of bedroom, dining, and living room furniture span traditional and contemporary styles with a versatility assured of enriching any decor. Working with timber felled under strict controls and proudly sporting sustainability certifications, their factories assure an attention to detail and quality of craftsmanship that has made this manufacturer one of Caseys' most trusted partners.Add our wonderful and intricately designed Isabella range to your home. With floral aluminium detailing to die for and elegant clean lines, the Isabella Range will be the talk of the town. A Beautiful range to fuse the classic and contemporary design together , With the classic elegant curves and the contemporary clean lines.Embossed Aluminum Perfect for both modern and classic interiors
Was €915.00 Now €599.00
Limited stock