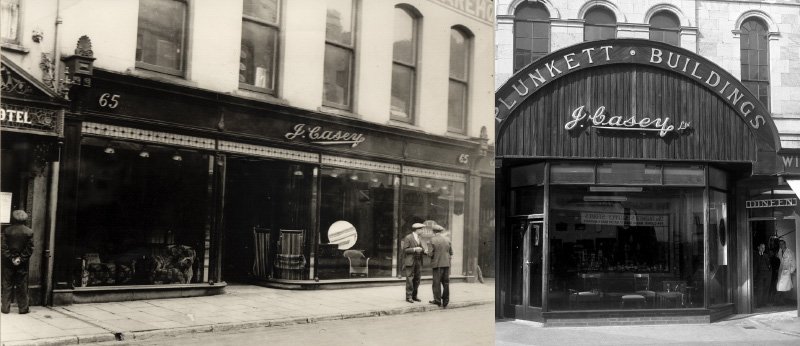 A Family Business Since 1921
Caseys Furniture has been retailing in Ireland for over ninety years, and is recognised as the furniture retailer of choice by providing superior service and a comfortable living experience to all its customers. From small beginnings John Casey established Caseys Furniture in 1921, supplying furniture to the local residents in the aftermath of the burning of Cork, which decimated a large part of the city at the end of the previous year.
Two generations later under the leadership of John's grandsons David and Peter, the Casey family is proud to continue to offer its renowned services to the people of Cork. We enjoy a highly esteemed reputation for superb quality furniture at excellent value, together with the promise of a leading retail experience and unparalleled service to our loyal customers. Through our many decades in business, the company's mission statement has remained the same: to build on the strength of its highly reputable name for quality customer service by successfully serving the customer in a professional, courteous, and friendly manner at all times.
Currently operational from the original store at 65 Oliver Plunkett Street in Cork and a newly-established purpose-built store in Raheen in Limerick, Caseys is also proud to offer a nationwide delivery service that employs fully equipped vehicles and a specially trained and uniformed team. The old-fashioned methods of blanket wrapping and goods tying work in harmony with sophisticated scheduling software to ensure a professional and efficient delivery service to your door. Tradition meets technology for a service typical of Caseys: rooted in the values and experiences of the past, ready for the demands and challenges of the future.
Our History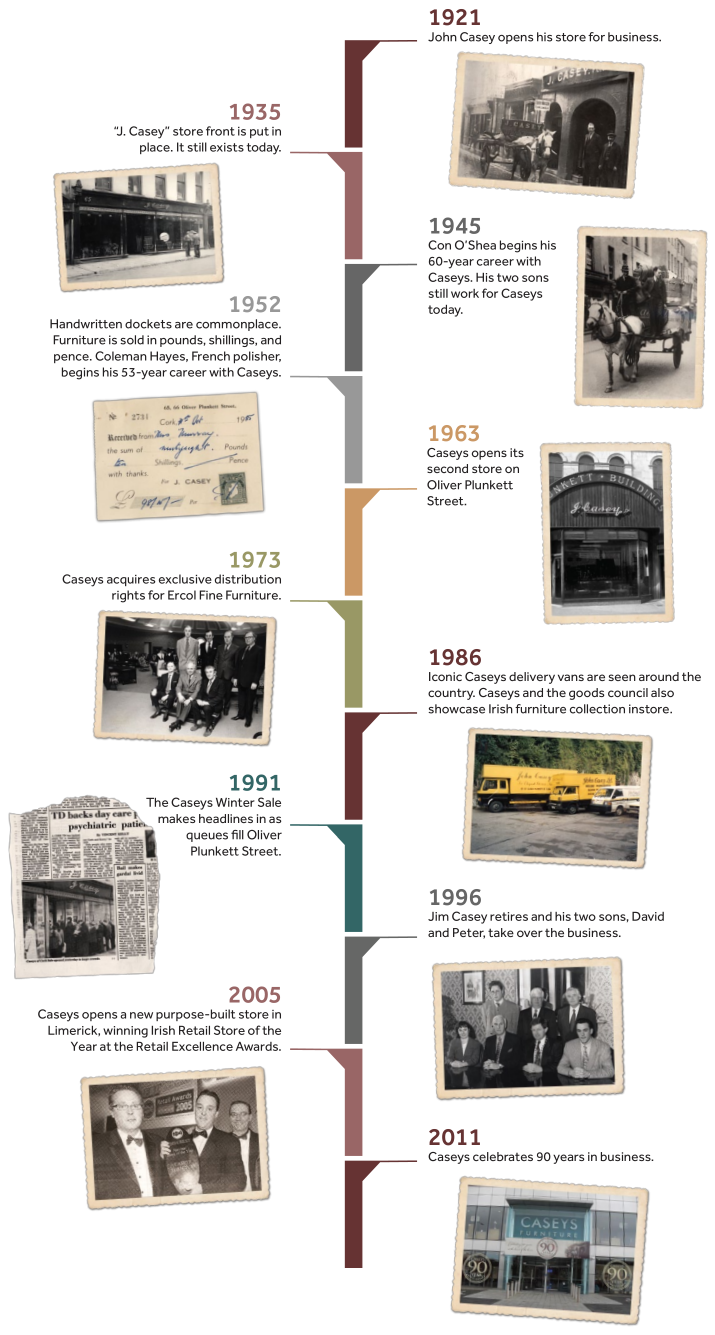 Caseys Limerick Store