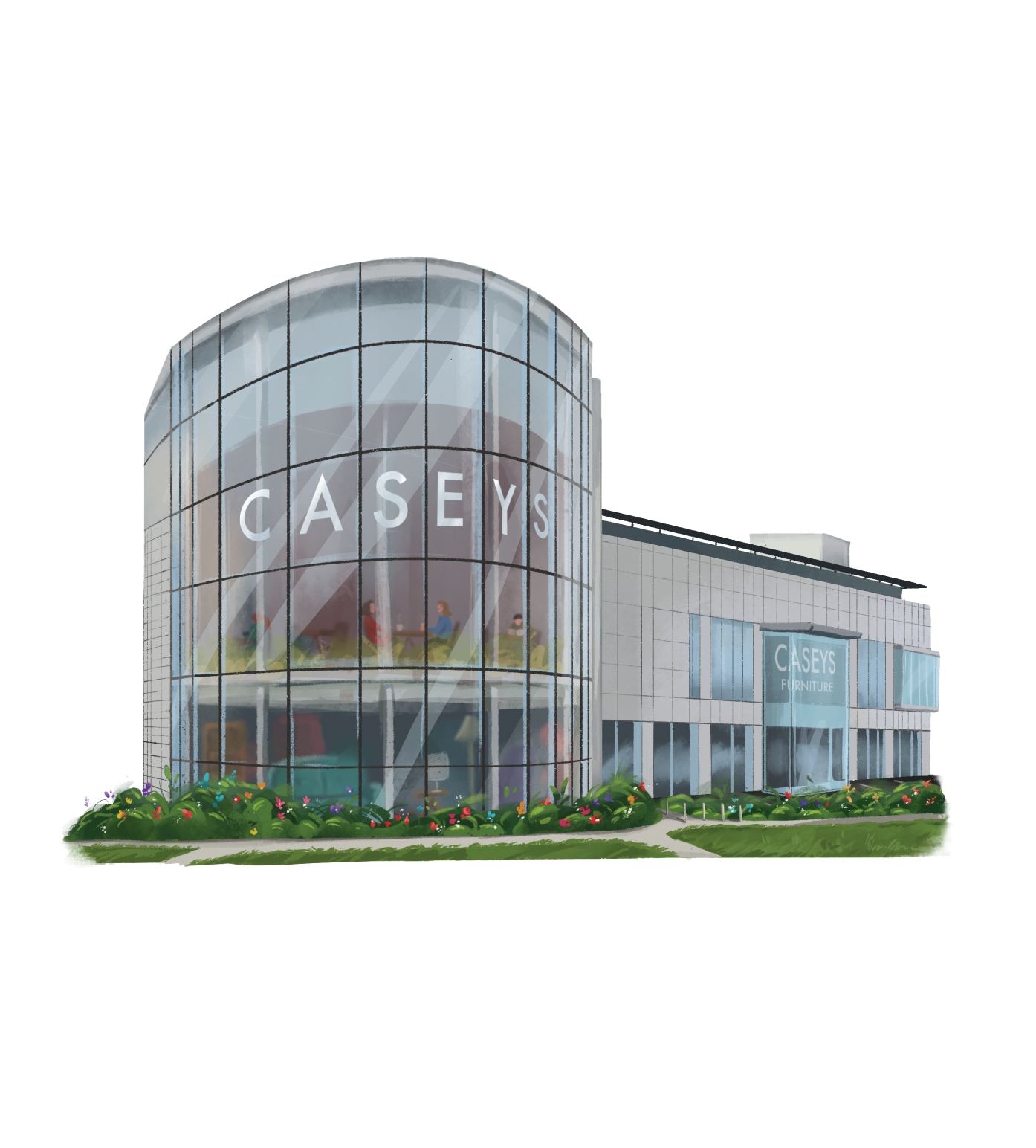 Caseys Furniture, a trusted name in Irish retail since its inception in 1921, proudly extends its legacy with a flagship store in Limerick. In 2005, we unveiled a state-of-the-art, purpose-built furniture retail haven, spanning an impressive 42,000 square feet. This landmark store has garnered numerous accolades over the years, including the prestigious Retail Excellence Ireland Award for the Best Home and Interior store in 2020, a testament to our unwavering commitment to quality and customer service excellence.
Located conveniently on Raheen Road in Limerick, our store offers a host of amenities to enhance your shopping experience. Customers can enjoy the convenience of free parking, ensuring stress-free access to our vast selection of home furnishings. Additionally, an inviting onsite café provides a delightful respite for shoppers, offering a perfect setting to recharge and refuel.
Situated just 1 hour and 50 minutes from Dublin, our Limerick store serves as a beacon for those seeking premium home and interior solutions in Ireland. Whether you're on a quest for the finest furniture, décor, or inspiration, Caseys Furniture Limerick is your destination for a world-class shopping experience that combines tradition, innovation, and customer convenience.
Limerick Opening Hours
Monday - 9.30 - 18.00
Tuesday - 9.30 - 18.00
Wednesday - 9.30 - 18.00
Thursday - 9.30 - 18.00
Friday - 9.30 - 18.00
Saturday - 9.30 - 18.00
Sundays & Bank Holidays- 12.00 - 18.00