Safeguard your furniture
Guardsman Fabric Protection Plan covers life's little accidents, such as food or drinks spills and accidental damage to your furniture.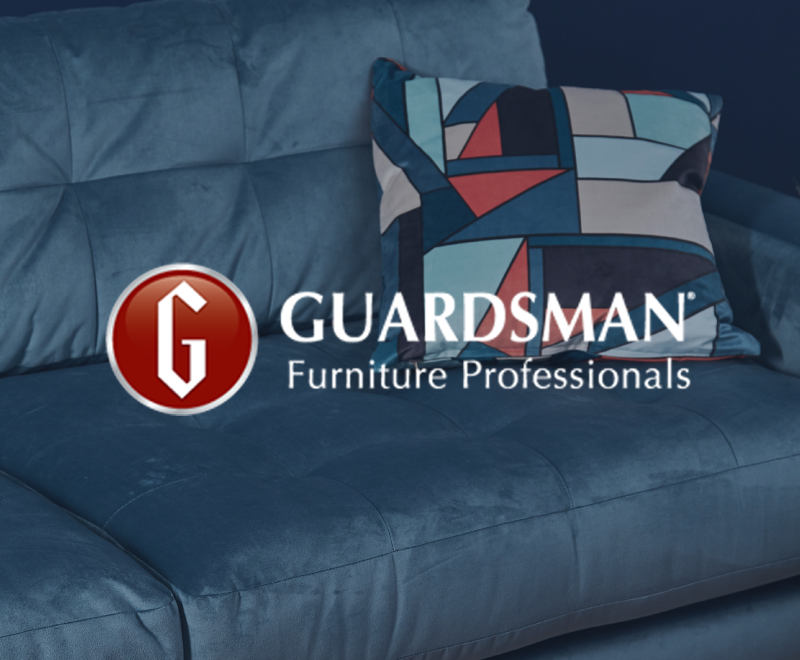 What is Guardsman?
Guardsman covers life's little accidentals, such as food or drink spills, accidental damage or structural faults.
Wherever possible, our expert technicians always try to repair the damage or if it cant be repaired, we will replace the damaged part/item or offer a cash settlement up to the cost of the repair or replacement.
✔ Food eg Curry and Pizza

✔ Ink eg. biro, felt tip or permanent marker

✔ Oil-based stains eg. grease or tar

✔ Dye transfer from jeans or newspaper (not as a result of a build up)

✔ Unidentifiable stains such as a stain appearing after a party

✔ Bleaches and other household cleaning

✔ Acidic liquids eg. vinegar and lemon juice
✔ Tears and rips eg. caused by keys

✔ Burns caused by cigarettes

✔ Scuffs and scratches to wood and covering leather

✔ Pet scratches (not as a result of a build up)

✔ Thread pulls to fabric upholstery
✘ Damage caused by perspiration