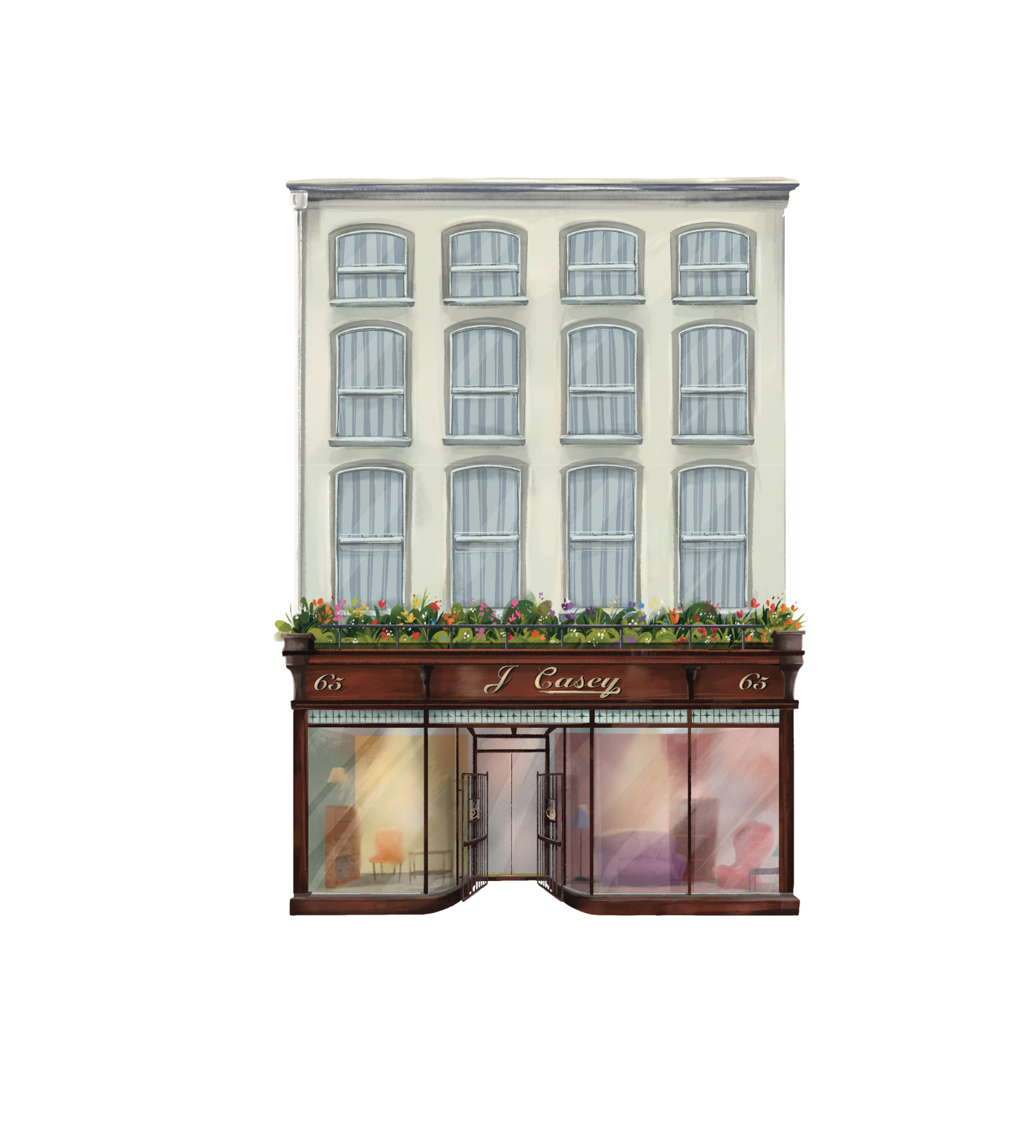 Caseys Furniture has been serving customers with distinction since 1921. With an illustrious legacy spanning over a century, we have earned our place as the "Furniture Retailer of Choice," dedicated to crafting unparalleled living experiences for our esteemed clientele.
Founded by John Casey in the aftermath of the Cork fire, our enduring commitment to the community has been a cornerstone of our success. Witnessing the city's devastation, John Casey resolved to provide quality furniture to locals in need, thus beginning our remarkable journey. Over the past century, Caseys Furniture has evolved and expanded, but our core philosophy remains unaltered – delivering the finest products and services to our cherished customers.
Today, our Cork store proudly resides on Oliver Plunkett Street, a testament to our enduring presence and heritage. Many original architectural elements still grace our store, reflecting our commitment to preserving our history while embracing modernity.
At Caseys Furniture Cork, we continue to offer a curated selection of furniture and home essentials, underpinned by a century of expertise and a passion for enhancing the comfort and style of Irish homes. Our dedication to exceptional service and top-quality products endures as we embark on the next century of furnishing your dreams.
Cork Opening Hours
Monday - 9.30 - 17.30
Tuesday - 9.30 - 17.30
Wednesday - 9.30 - 17.30
Thursday - 9.30 - 17.30
Friday - 9.30 - 17.30
Saturday - 9.30 - 17.30
Sundays & Bank Holidays- 13.00 - 17.00