As an ideal storage solution or an eye-catching way to divide up your space, Calligaris' selection of bookcases brings dynamic possibilities to your decor. We offer a selection of free-standing division units and open shelves, so you can give your library pride of place as an integral part of your home.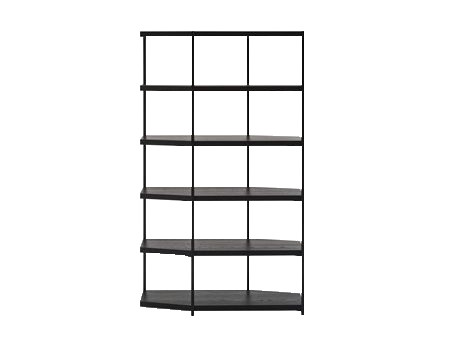 Calligaris Hangar Bookcase
Priding itself on smart, statement design, this designer's articulate approach to contemporary furniture has seen a considerable reputation for quality established over more than ninety years of trading. The sensitive style pronounces the surrounding atmosphere for furniture that accentuates, but never overwhelms.This Calligaris Hangar Bookcase features a very open setup, composed of metal uprights and and wooden shelves it makes for the perfect storage unit when it comes to literature. Available in left and right hand versions, this bookcase offers total modularity with shaped and irregular shaped units.
Was €2,287.00 Now €1,944.00