Smoothly gliding from sitting to lying positions, the innovative designs that comprise Himolla's wide selection of recliners bring enviable comfort to the heart of any home. With separately adjustable parts to ensure the most supportive posture possible, these versatile chairs offer an unendingly luxurious relaxation experience.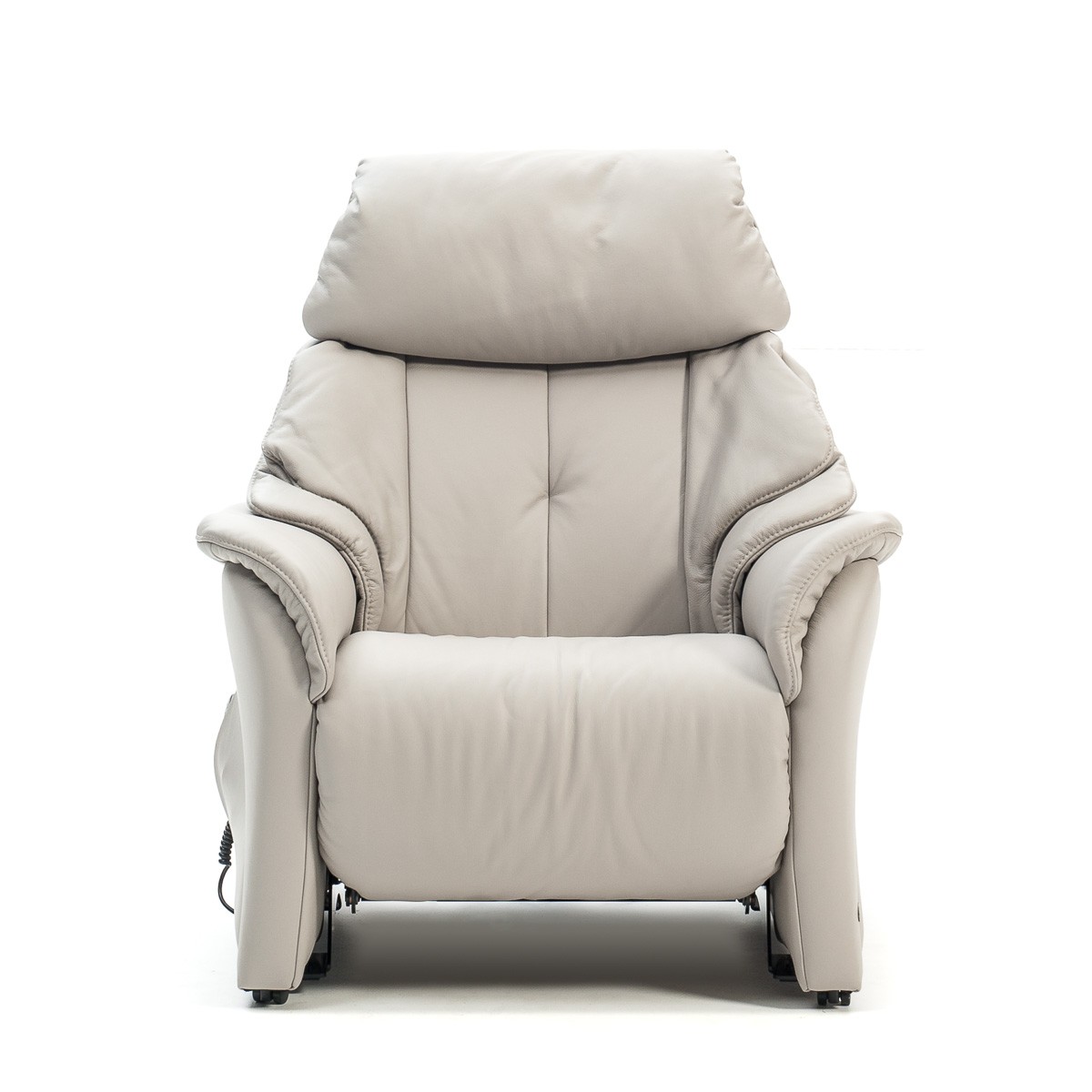 Himolla Chester Lift & Rise Chair
Aspiring to the aesthetic integration of innovative comfort technology design, Himolla has grown from a small family-owned operation in an idyllic German town to one of Europe's leading upholstered furniture manufacturers. Hinged on the belief that "form follows function", this manufacturer emphasises ergonomic comfort and attractive design.Generous plush padding and calming neutral tones define the soothing serenity of the Himolla Chester sofa range, a contemporary collection perfect to make your home a haven.Smooth-gliding moulded backrests respond to height and weight. Electric recline and lift mechanism with mains remote.Sliding footrests adjust according to movement.L31 Lava Wood leather upholstery.057 honey-coloured beech show-wood finish.
Was €3,137.00 Now €2,299.00
In Stock
Himolla Mosel Swivel Chair
Aspiring to the aesthetic integration of innovative comfort technology design, Himolla has grown from a small family-owned operation in an idyllic German town to one of Europe's leading upholstered furniture manufacturers. Hinged on the belief that "form follows function", this manufacturer emphasises ergonomic comfort and attractive design.Elegantly stitched fluting adds delicate detail to the contemporary design of the Himolla Mosel swivel chair, a contemporary model with a subtle hint of retro verve. Leather:L31 Fels F05 Smooth-gliding moulded backrests respond to height and weight.Manual reclining mechanism controlled with leather release loop.Extra height ring at base
Was €2,474.00 Now €1,899.00