Ercol Salina Dressing Table Stool
Ercol Salina Dressing Table Stool
Ercol are passionate about crafting furniture thats strong, durable and beautiful. With new design technology and innovative methods of manufacturing, ercol are continually looking forward but maintain their furnitures unique character.
The Salina Bedroom Collection is a contemporary collection full of design features that are sure to make a statement in your home.
The Salina dressing table stool will sit perfectly on its own or paired with the statement Salina dressing table and mirror.
Solid Ash wood with a white washed stain and matt lacquer
Fabric seat for comfort
Soft grey toned fabric
Dimensions
All measurements are approximate and there may be slight variations between manufacturers.
STOOL
Width

35cm

Height

46cm

Depth

35cm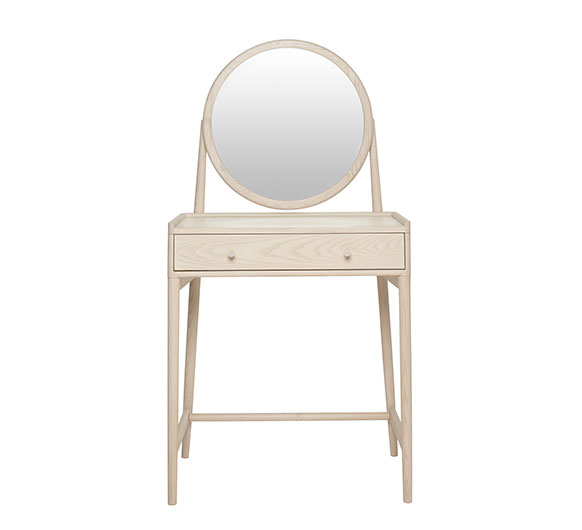 Ercol Salina Dressing Table
Ercol are passionate about crafting furniture thats strong, durable and beautiful. With new design technology and innovative methods of manufacturing, ercol are continually looking forward but maintain their furnitures unique character.The Salina Bedroom Collection is a contemporary collection full of design features that are sure to make a statement in your home. The Salina dressing table is an eye catching statement piece, perfect for any modern bedroom. Ash wood with a white washed stain and clear matt lacquerTray topClassic round mirror attachedWide storage drawerVanity divider in one half of drawer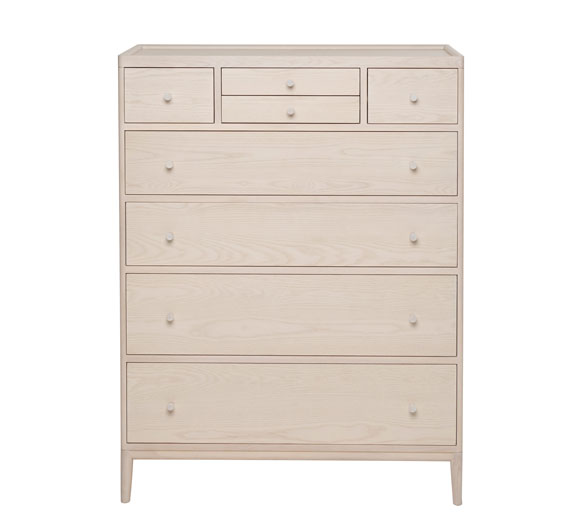 Ercol Salina 8 Drawer Chest
Ercol are passionate about crafting furniture thats strong, durable and beautiful. With new design technology and innovative methods of manufacturing, ercol are continually looking forward but maintain their furnitures unique character.The Salina Bedroom Collection is a contemporary collection full of design features that are sure to make a statement in your home. The Salina chest of drawers offers substantial storage space. With a practical tray top that prevents items rolling off the surface, these drawers are styled to create a calm and light feel in any bedroom Ash wood with a white washed stain and clear matt lacquerTray top2 small drawersCentral 2x wooden vanity drawer divider4 deeper drawers
Was €1,565.00 Now €1,415.00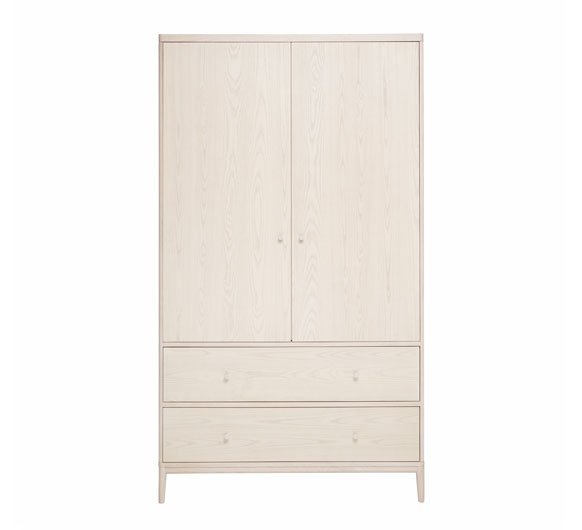 Ercol Salina Wardrobe
Ercol are passionate about crafting furniture thats strong, durable and beautiful. With new design technology and innovative methods of manufacturing, ercol are continually looking forward but maintain their furnitures unique character.The Salina Bedroom Collection is a contemporary collection full of design features that are sure to make a statement in your home. The Salina 2 door wardrobe offers substantial storage space for all your clothes, while creating a very stylish look in any bedroom Ash wood with a white washed stain and clear matt lacquerStudy wooden hanging rail2 wide drawers
Was €2,030.00 Now €1,829.00