How to Choose the Perfect Rug
A rug can be the perfect thing to tie a room together. It's a way to add a pop of colour to your floors, as well as a warm finish, a touch of texture, and more. A rug like any large item, when a focal point in a room has a big effect on the look and feel of a room so it is important to get it right.
The main points I would look at when choosing a rug for your room are Size, Placement, Suitability & Design.
Size
What size do you require? Too small and it looks lost and leaves the room looking unfinished, too large and it overwhelms the room. I always suggest putting down a template like a sheet or some sheets of newspaper to give yourself a visual guide for the perfect size. Don't forget we can also order a custom size rug to suit your room size and shape.
If you have a large enough room and want all of your conversational pieces on your rug (i.e. sofa, accent chairs, coffee table, etc.) then make sure you give yourself around 8″ from the edge of your furniture to the edge of your rug.
Placement
Give yourself around 10″ to 18″ from rug to wall (and maybe even 24″ if you have the space). If you go too much closer your rug going to overwhelm your space and look like awkward "almost" wall to wall carpet.
The main exception to these rules is if your sofa is up against a wall (or our recommended few inches off as not to crowd the wall). Your rug can get a little closer so you don't waste valuable common area real estate.
See below also for some placement ideas for different rooms.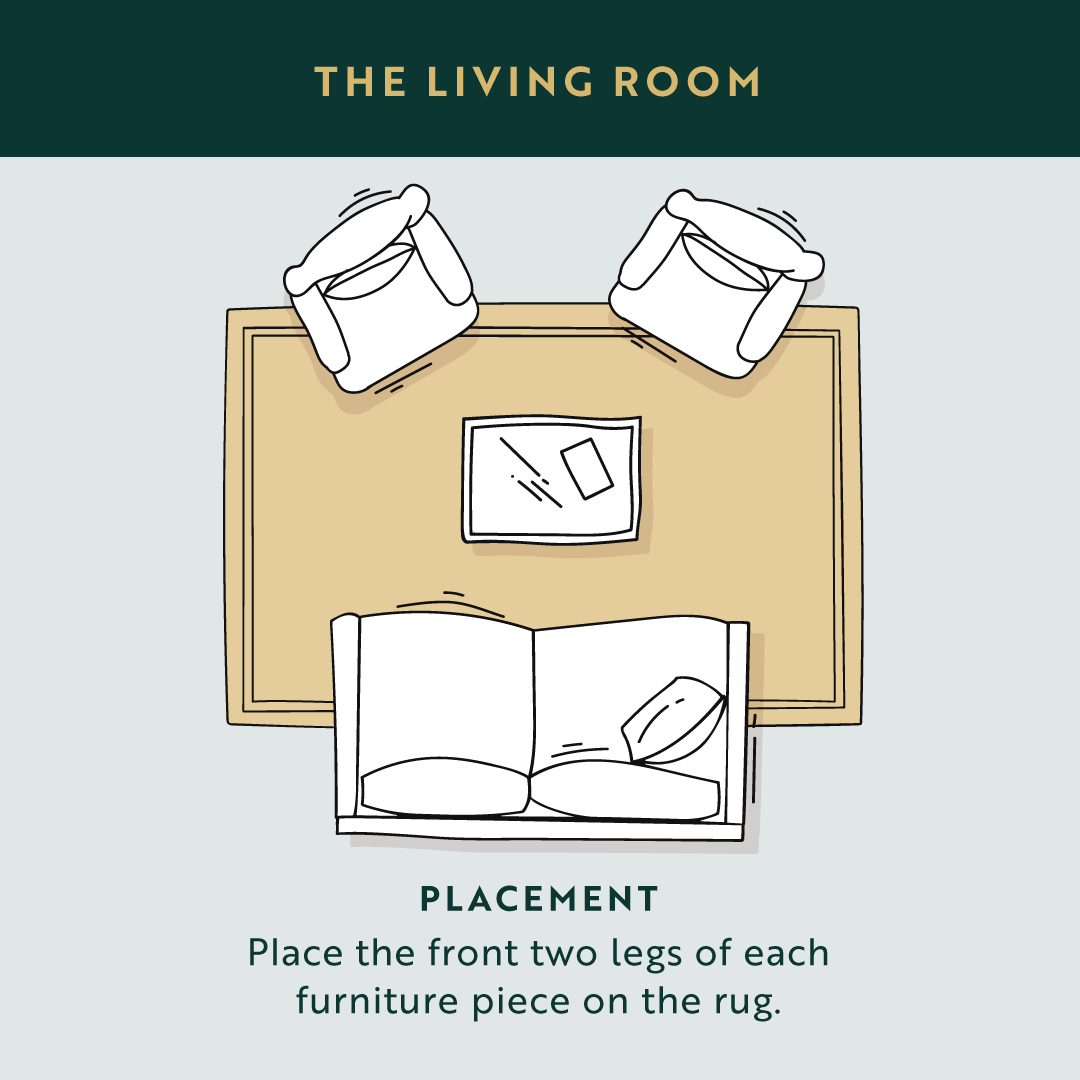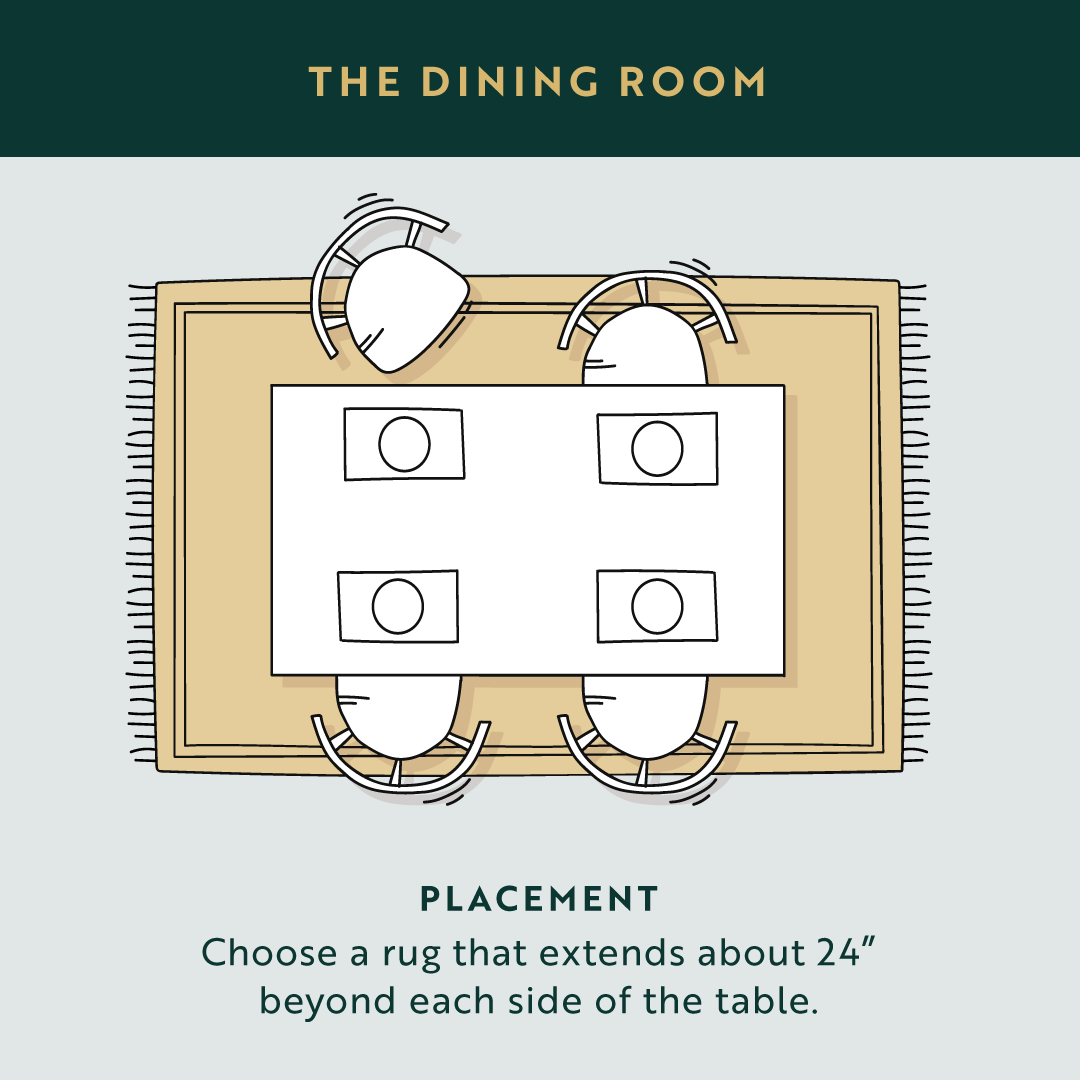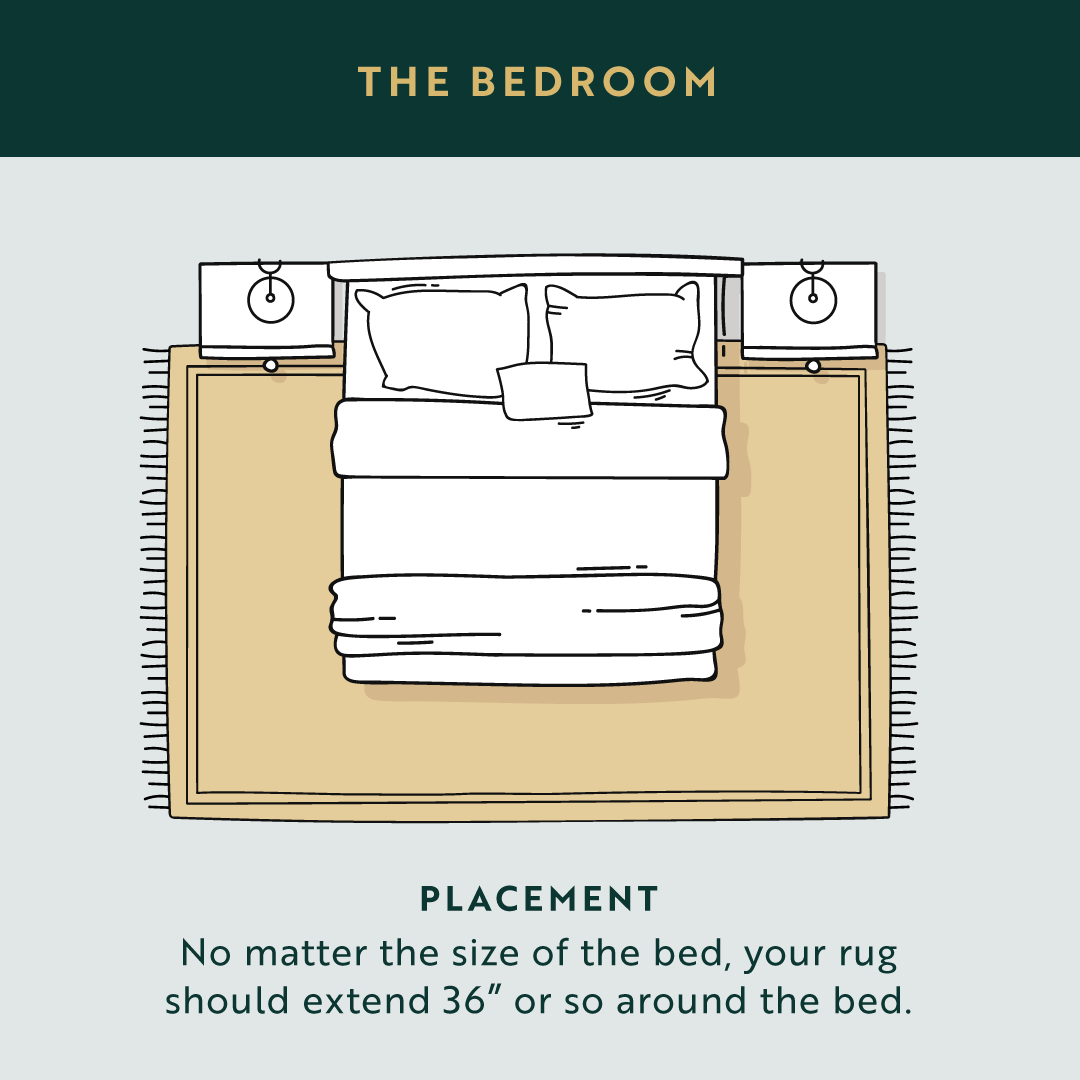 Suitability
Where is the rug going? Is it a high or low traffic area, higher traffic areas like hallways need something a bit more hardwearing while lower traffic areas like bedrooms do not.
Choosing a rug that will hide dirt and wear is important for a high-traffic room. Tougher fabrics and patterns can be great for this. Some of the more delicate and light coloured rugs may be best for low-traffic spaces.
Design
Is your look more contemporary or classical or perhaps an eclectic mix of the two, are you looking for a statement piece or something to tie the room together, perhaps you are looking to introduce some texture? These are important questions we need to ask when looking for a rug to complete the room as this is very much a personal choice.