Decorating a small space can be difficult, you don't want to cram in too many things and have the space cluttered and cramped but you also do need some key pieces in order to make the space functional. You also want to put your own stamp on your home with your style and personality but don't want to go over the top and create a chaotic space that is difficult to relax in.


There is a fine line that you are treading when making choices for a smaller space and we have put together some of our great products that can help make the most of a small room and make it work for you!
Living
:
Not everyone has a large and spacious living room, many people, especially in urban homes, have to tackle fitting a stylish and functional living set up into a tight space.
Having smaller sofas is a good way to not fill up the whole space, sofas are likely to be the largest pieces in the room so having less large and bulky sofas can fit better in a small space.
Our Montero range is a great option for this – they have multiple sizes and colours. They are not as deep as some other sofas and have a sleek design which doesn't overpower a small room.
Having a bit of storage and surface space is essential in a living room. When it comes to small living rooms keeping these tidy and uncluttered is important.


Our Hugo Coffee Table is a great option for keeping a tidy look. With under tabletop storage with a sliding door to not open out into a tight space this keeps it compact while allowing for any belongings to be hidden away within.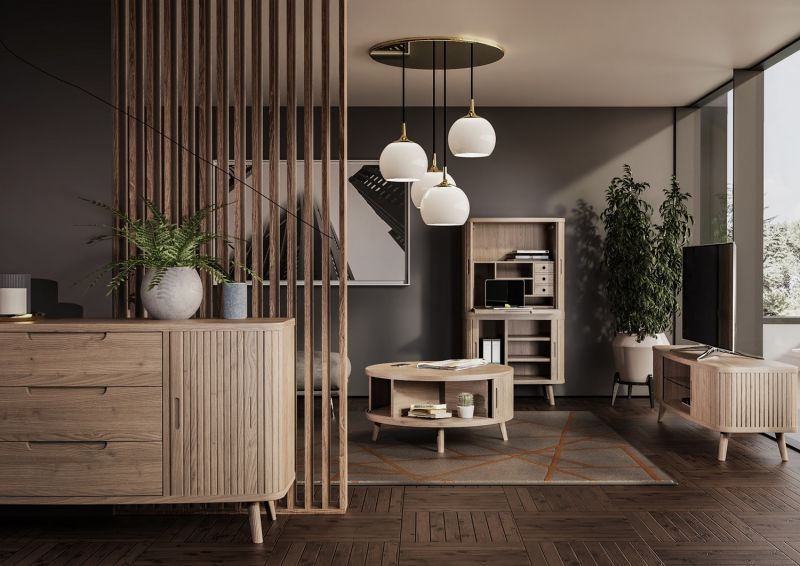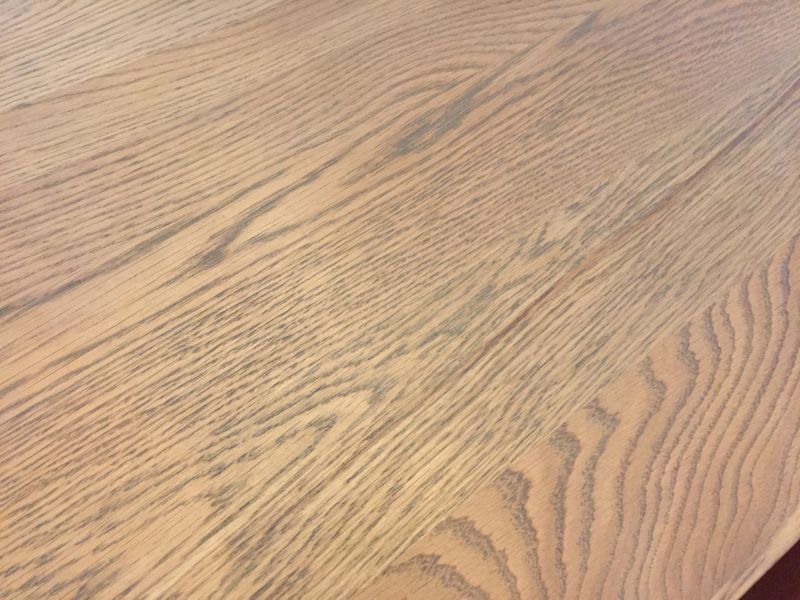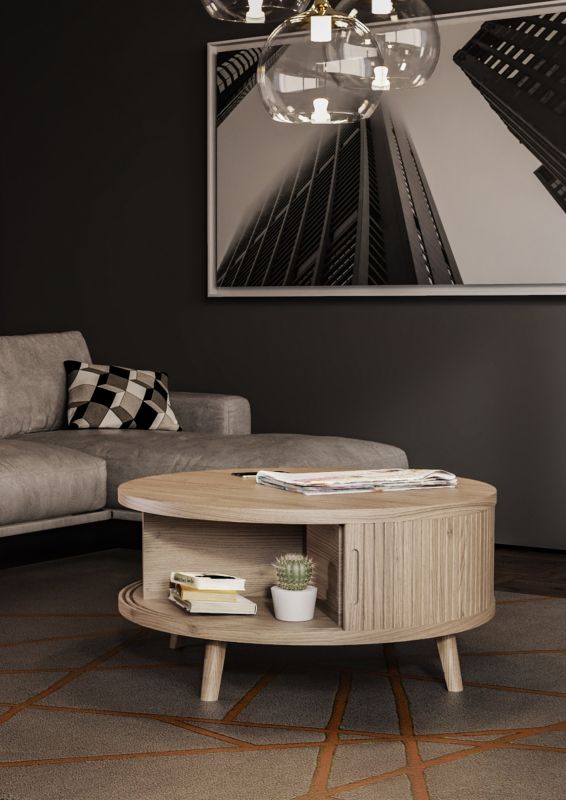 Nests of Tables are also extremely useful in tighter spaces. You can bring them out when more surface space is needed like when hosting some drinks at home but then they can be all tucked away neatly when they aren't needed.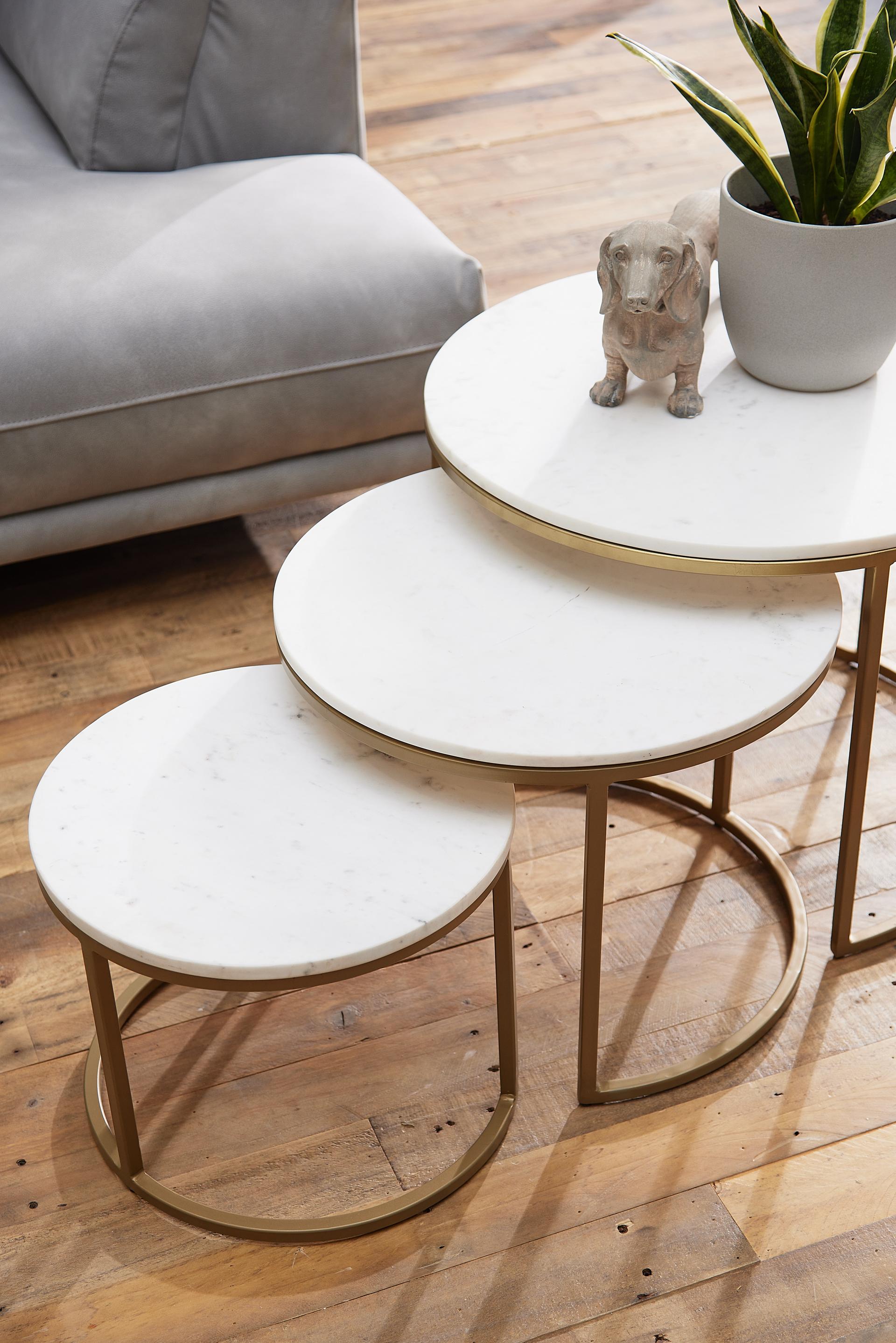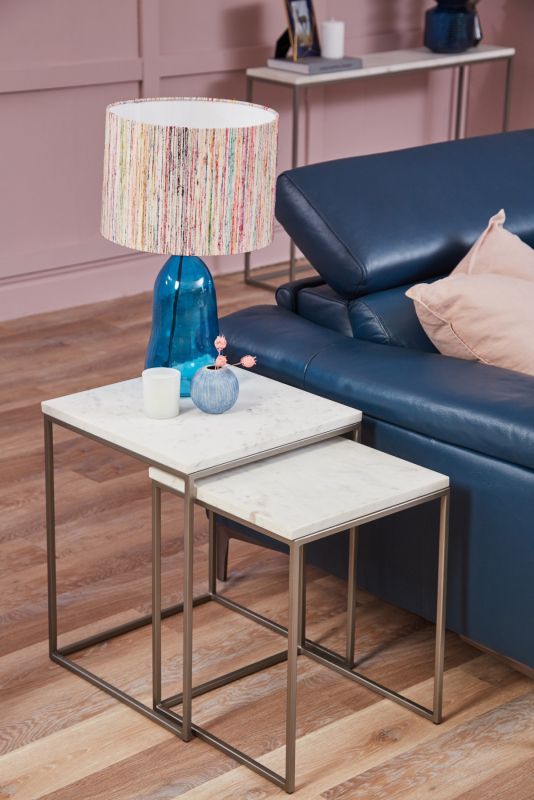 Bedroom
:
Decorating a small bedroom is a balancing act, especially if you have to use your bedroom for more than just sleeping. You must find room for everything without the space getting cramped or cluttered. You also don't want to focus on only functionality – you want some style too!


A small bedroom does not mean you can't go all out with style and create a cosy and stunning room.

A lot of things that would be stored in a bedroom can be bulky – clothes (especially coats, etc.), duvets, blankets, etc. These can be things that may only come out at certain times of the year and then just need to be stored neatly for the rest.
Ottomans can be a lifesaver for this!

We have a range of standalone ottomans/blanket boxes as well as beautiful ottoman bed frames.
Our Hailey Ottoman is a sleek and stunning addition to a room while also providing great storage.


The Amelia Ottoman Bed Frame is a firm favourite at Caseys, it brings a sophisticated style while also being a great space saver in your home.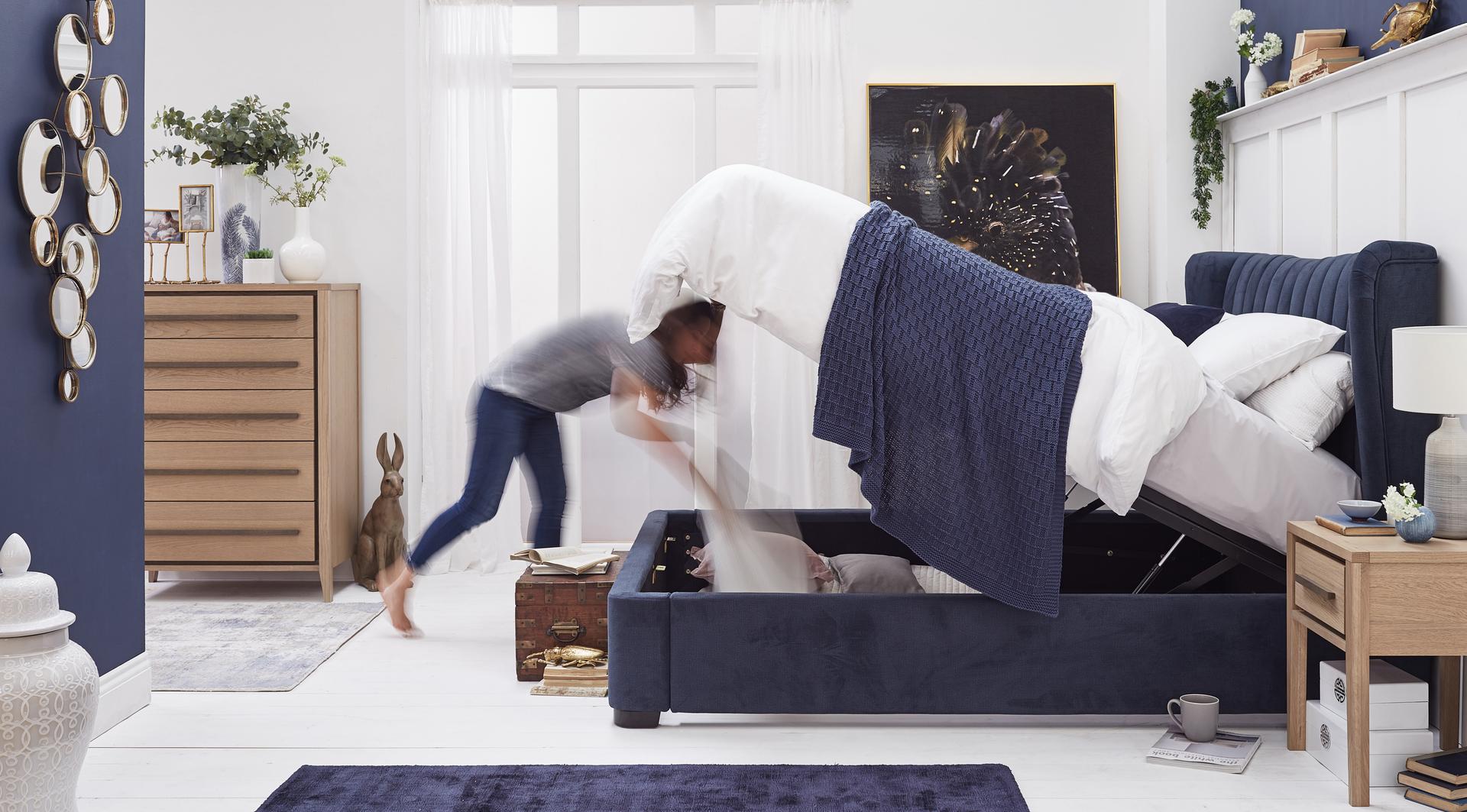 Dining
:
One of the main things to keep in mind when you don't have a large dining area is to keep it simple. Sleek and simplistic designing with a "less is best" attitude can make sure that you create an inviting and sleek dining room. You also want to look at pieces that can help to utilise the space and make the most of what you have.
A dining room needs to offer different things at different times. Often it could be one or two people sitting down to breakfast or it could be 8 people sitting around for a big meal and drinks. Having furniture which can adapt to these different settings is great for a small space.
Extending dining tables are a great asset. When it is an everyday, quick sit down the table can be small and possible tucked into a corner to not take up too much space or get in the way but then the table can extend if you are looking to host a gathering.


We have a wide range of extending dining tables in different styles and sizes.
A complimentary piece to this set up is a dining bench. Normal dining chairs can be used on the outer sides of the table but a bench can fit nicely under a table to be tucked up against a wall and then pulled out when more people are coming around.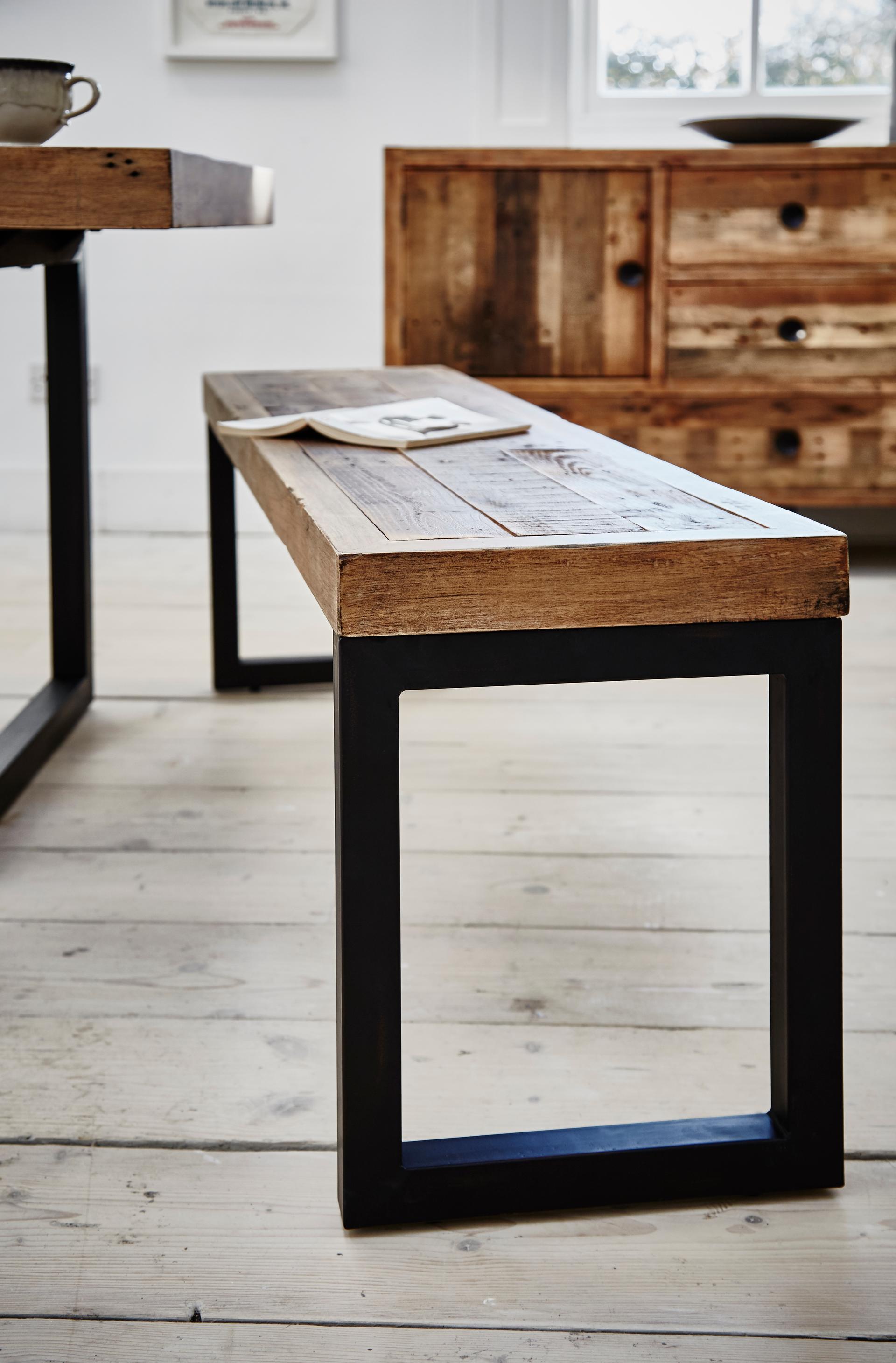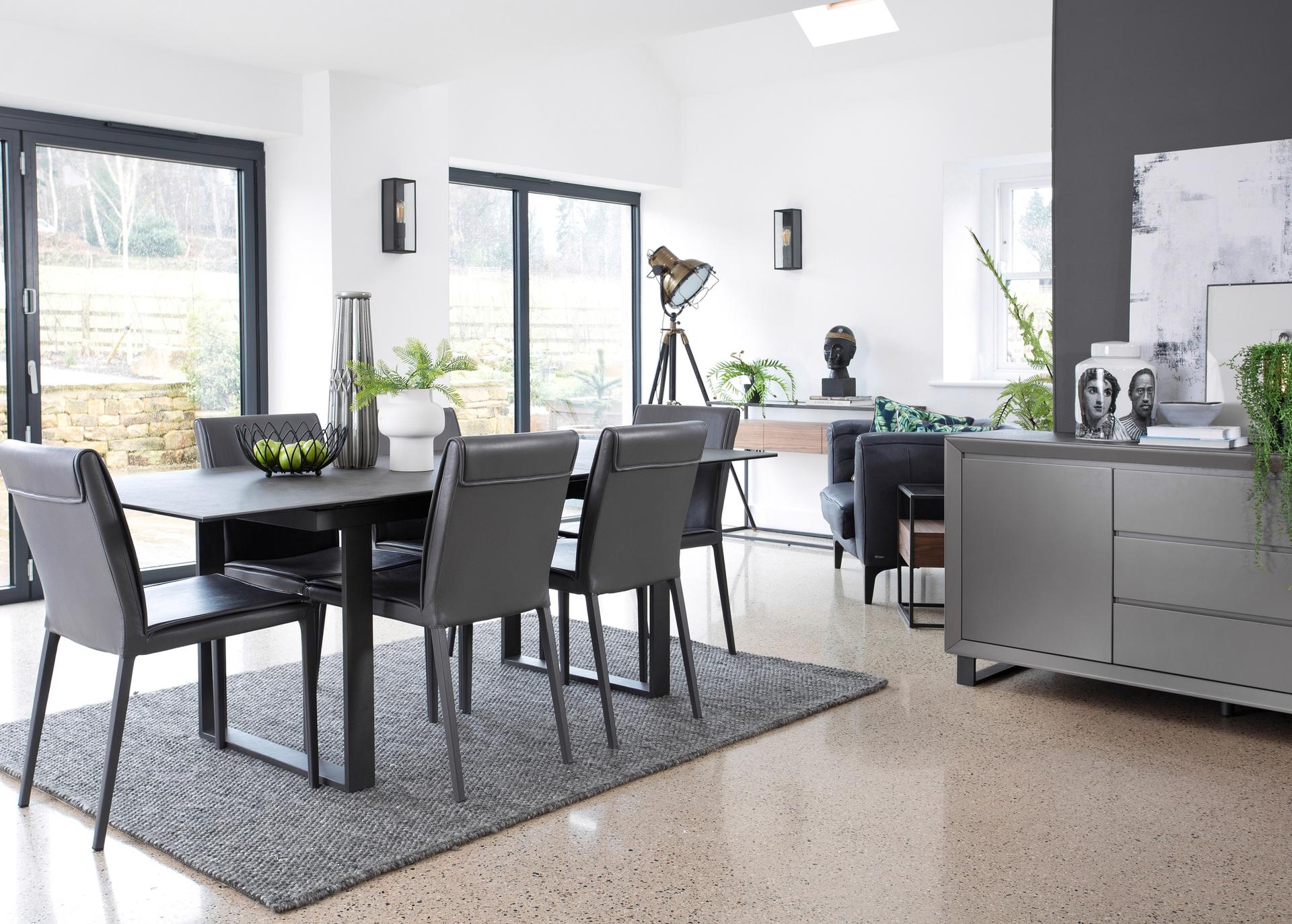 Extra Spaces
:
Often in homes there will be another room which we aren't always sure how to utilise fully. Also, these happen to be the smallest rooms a lot of the time. Whether it be a spare bedroom, playroom, office, etc. they can sometimes feel wasted.
A great piece for rooms like this is a sofa bed. This can transform a room from office to spare room for hosting. On the day to day, you can have a beautiful comfortable sofa and then if you need to host people you can!


Our amazing Visconti Sofa Bed is perfect for this. With a sleek and chic design it looks great in almost any space while then having the easy and convenient pull out functionality for occasional hosting.