G's Warm Chicken Salad
---
Who remembers G's Restaurant at Caseys Furniture in Cork? Well, we have managed to get our hands on head chef Gina's hugely popular Warm Chicken Salad recipe so we can recreate the taste at home... Enjoy!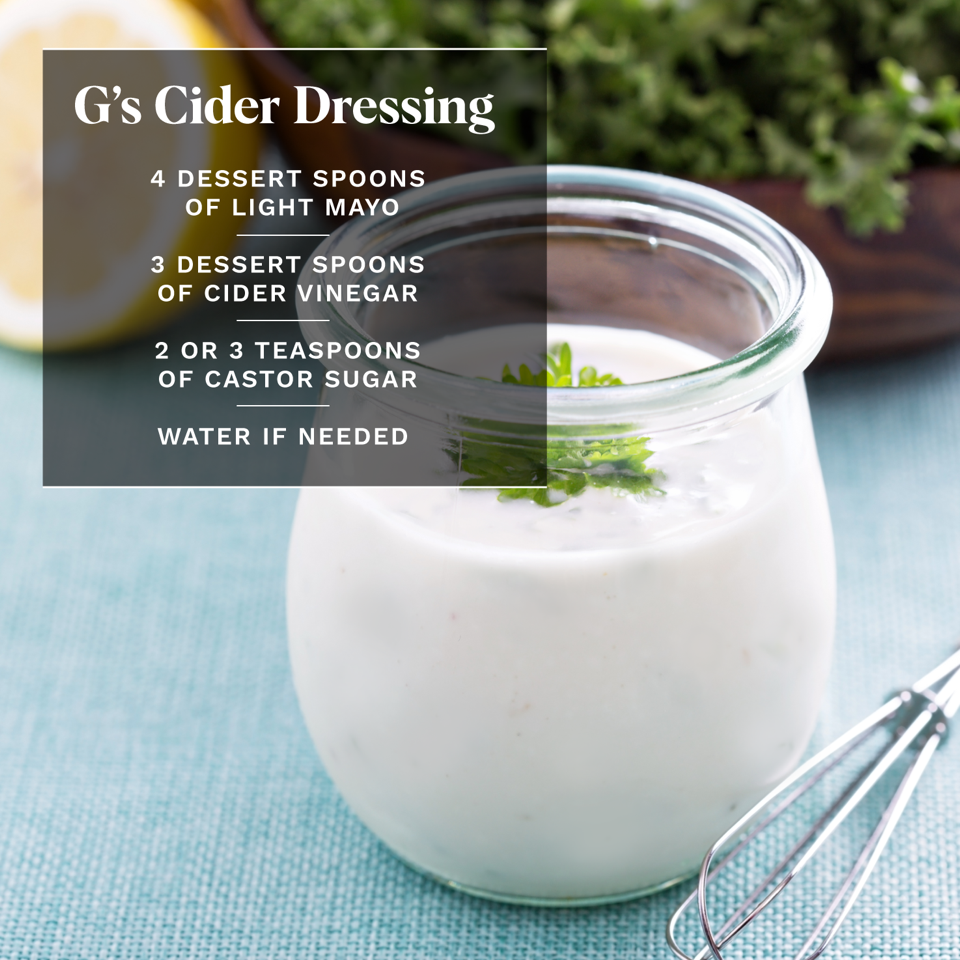 G's Cider Dressing
Ingredients
4 dessert spoons of light mayo
3 dessert spoons of cider vinegar
2-3 teaspoons of castor sugar
Water if required
Method
Place all ingredients in a jar and give a good shake until it all comes together. If it's too thick, add a small amount of water. There should be a nice tangy taste from the dressing.
G's Chicken Marinade
Ingredients
4 chicken breasts cut into strips
1 teaspoon of Chinese 5-spice
2 dessert spoons of soy sauce
2 dessert spoons of sweet chilli sauce
Method
Combine Chinese 5 Spice, soy sauce and sweet chilli sauce. Cut chicken into strips and marinate overnight using a large covered bowl.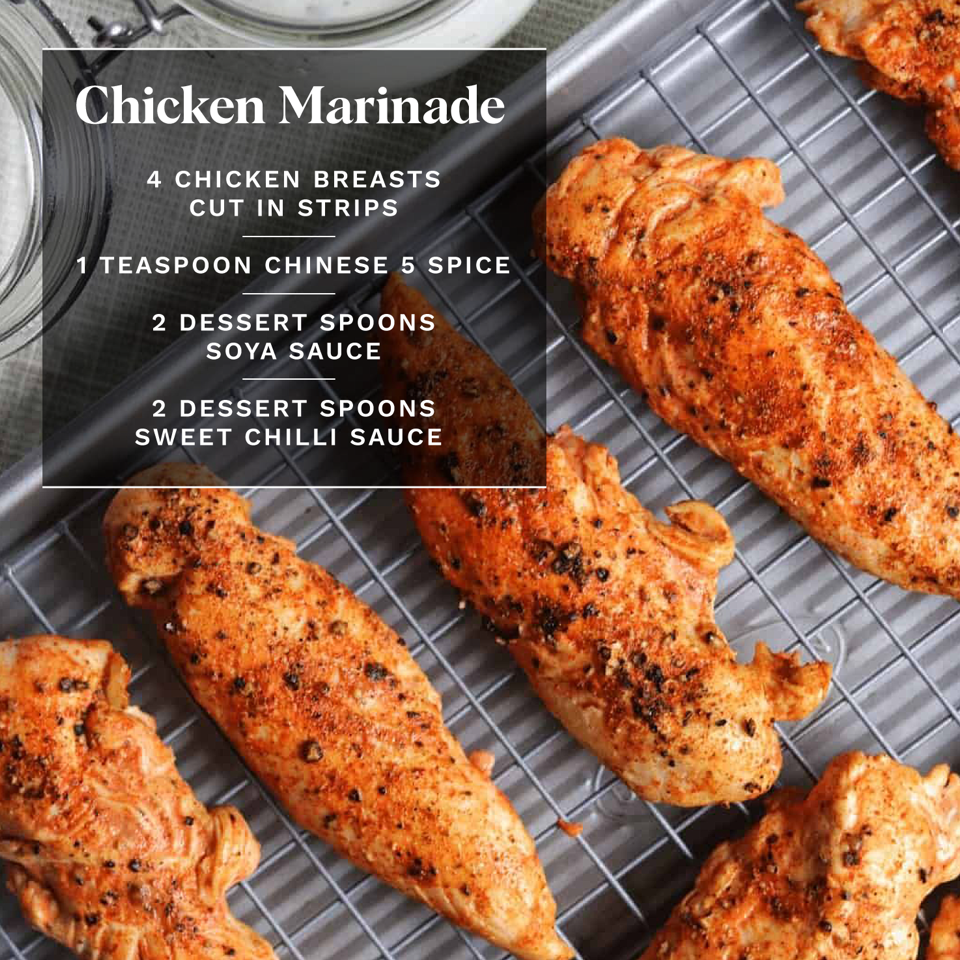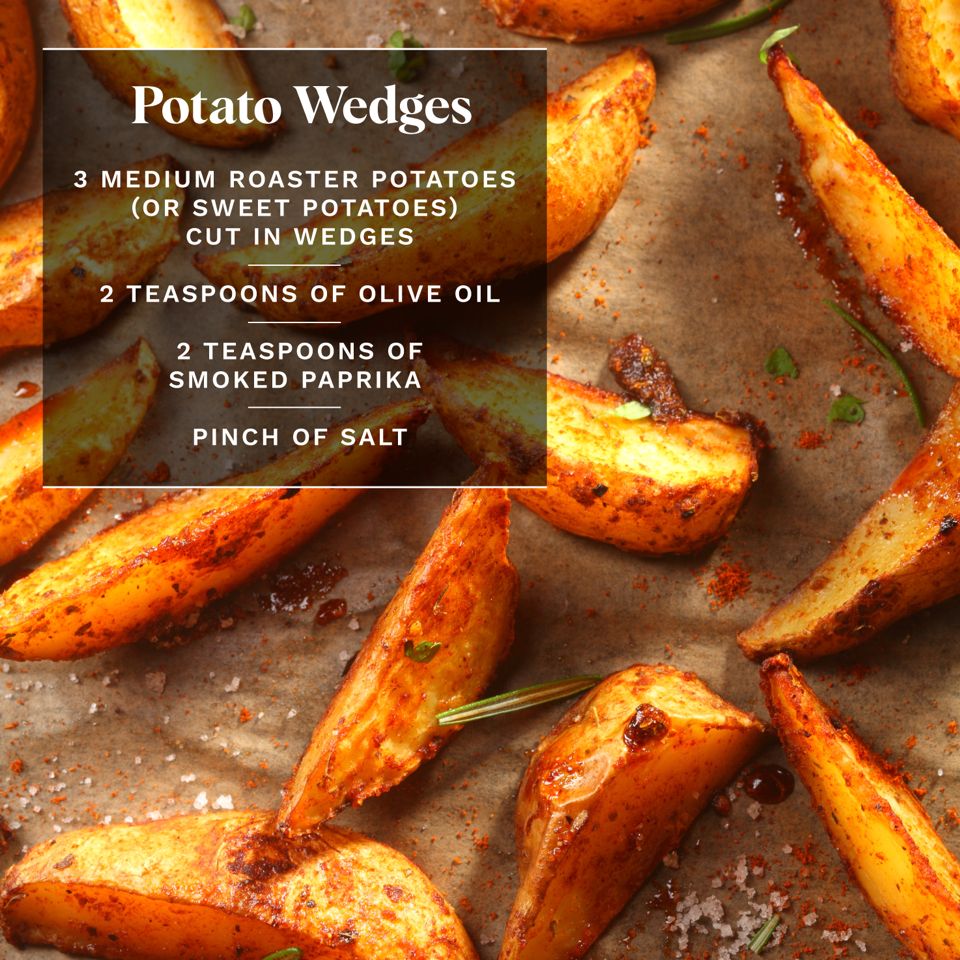 G's Potato Wedges
Ingredients
2 medium roaster potatoes (or sweet potatoes)
2 teaspoons of olive oil
2 teaspoons of smoked paprika
Pinch of salt
Method
Cut potatoes into wedges, coat in olive oil, add a pinch of salt and the smoked paprika and mix to ensure everything is fully covered.
G's Warm Chicken Salad
Serves 4
Ingredients
16 sundried tomatoes or cherry tomatoes
1 teaspoon of pesto
Mixed leaves
Balsamic vinegar
G's Cider Dressing
Method
Place wedge potatoes in a hot oven at 180C for 45 minutes
Pan free off your chicken in a small bit of olive oil over a medium heat in a wok or frying pan, turning regularly. They will go a nice sticky, golden colour. This should take approx 10 minutes.
Assemble onto 4 plates - place a dot of pesto, a drizzle of balsamic vinegar and your tomatoes, potato wedges and chicken, topped with your mixed leaves and drizzle with your cider dressing.

Enjoy!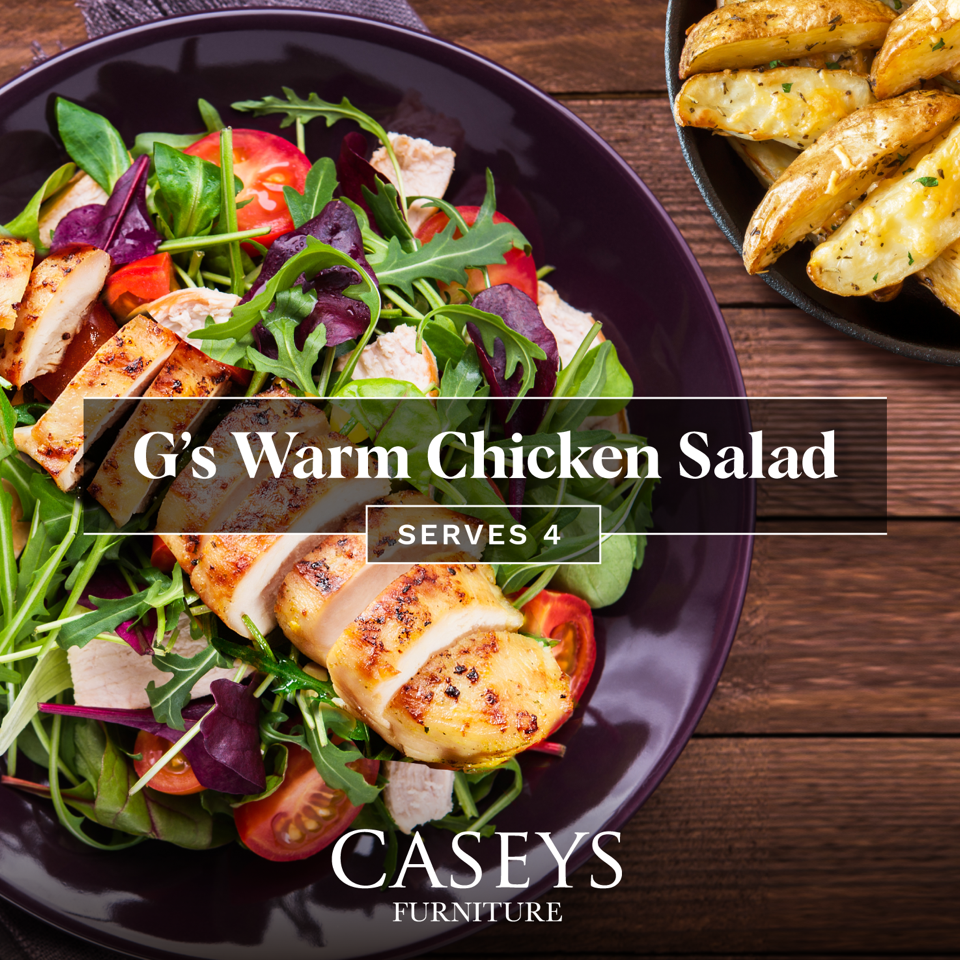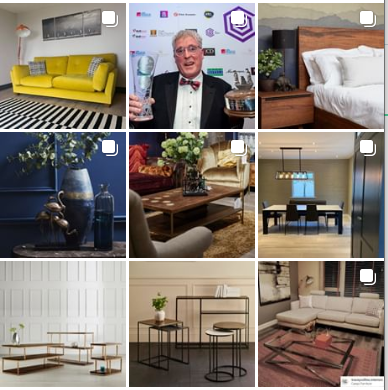 Alternative Options
You could also use this chicken recipe for a vegetable and noodle stir-fry, or even a nice hot chicken wrap. Why not try it on a piece of pita bread with mixed leaves for lunch? We're all trying our hand at cooking healthy meals these days, so put your own twist on it and make sure to send us your versions of G's Warm Chicken Salad on Instagram - @caseysfurniture