Montero Style Guide
Our gorgeous Montero Sofa Range is a firm favourite here at Caseys. With contemporary sleek design and a range of fabrics and colours, the Montero range is a wonderful addition to any home. Sleek and simple as the focal point of a room and easily paired and styled with different pieces and accessories.
Below we have just some of the great ways to style this beautiful range.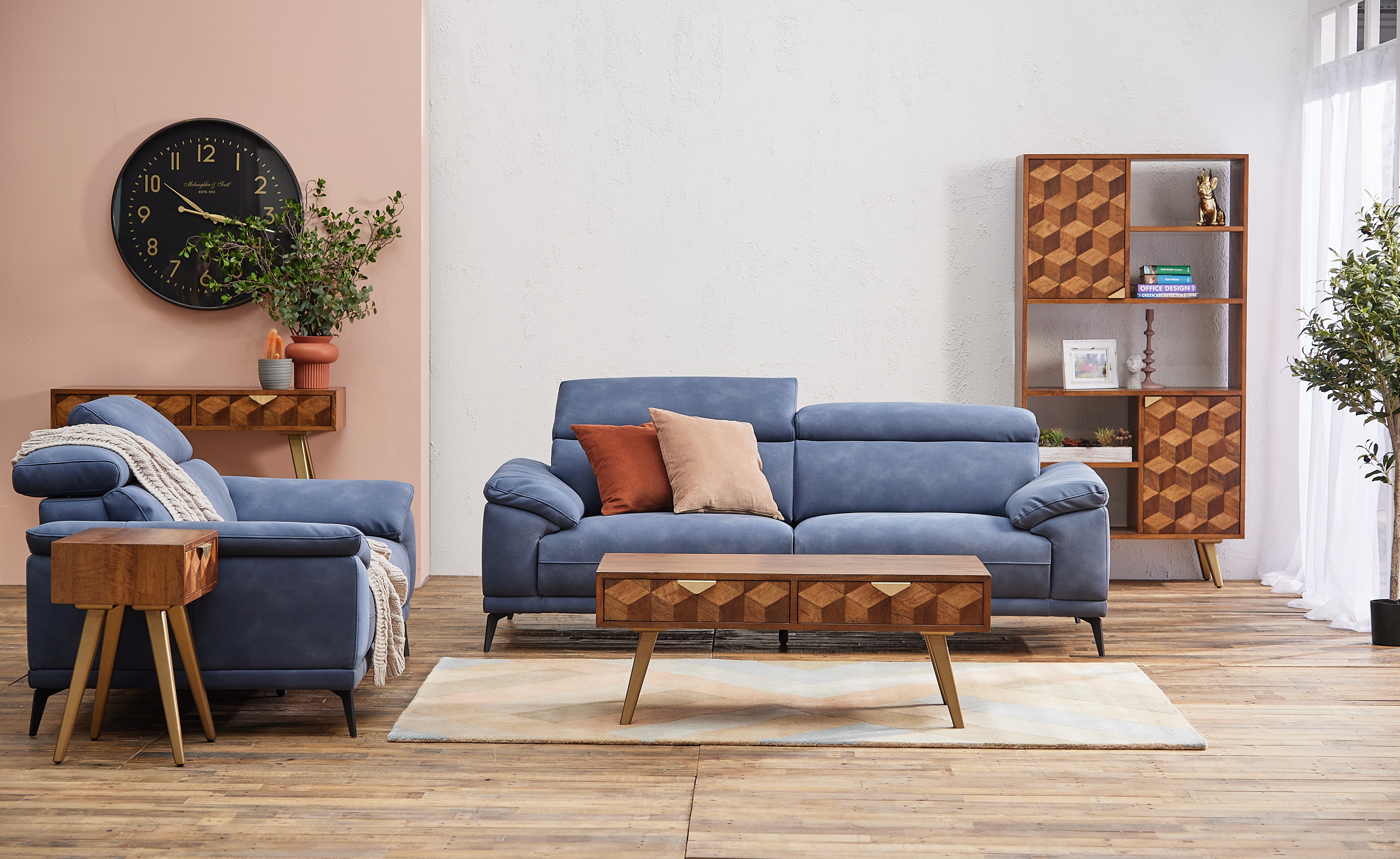 A blue sofa can be challenging to style – what colours pair well? Do you pair other things back? Is it cooling or warming?
The bold hues of blue make the Montero Navy Sofas a perfect striking feature in your living room. Paired with our Haye range this brings a beautiful contrast between the bold, cool blue and the warmth of the mango wood. The Haye range is also in keeping with the modern, contemporary vibe of the Montero.
Making the space softer with cushions and throws and full of personality with some accessories really brings the whole look to life.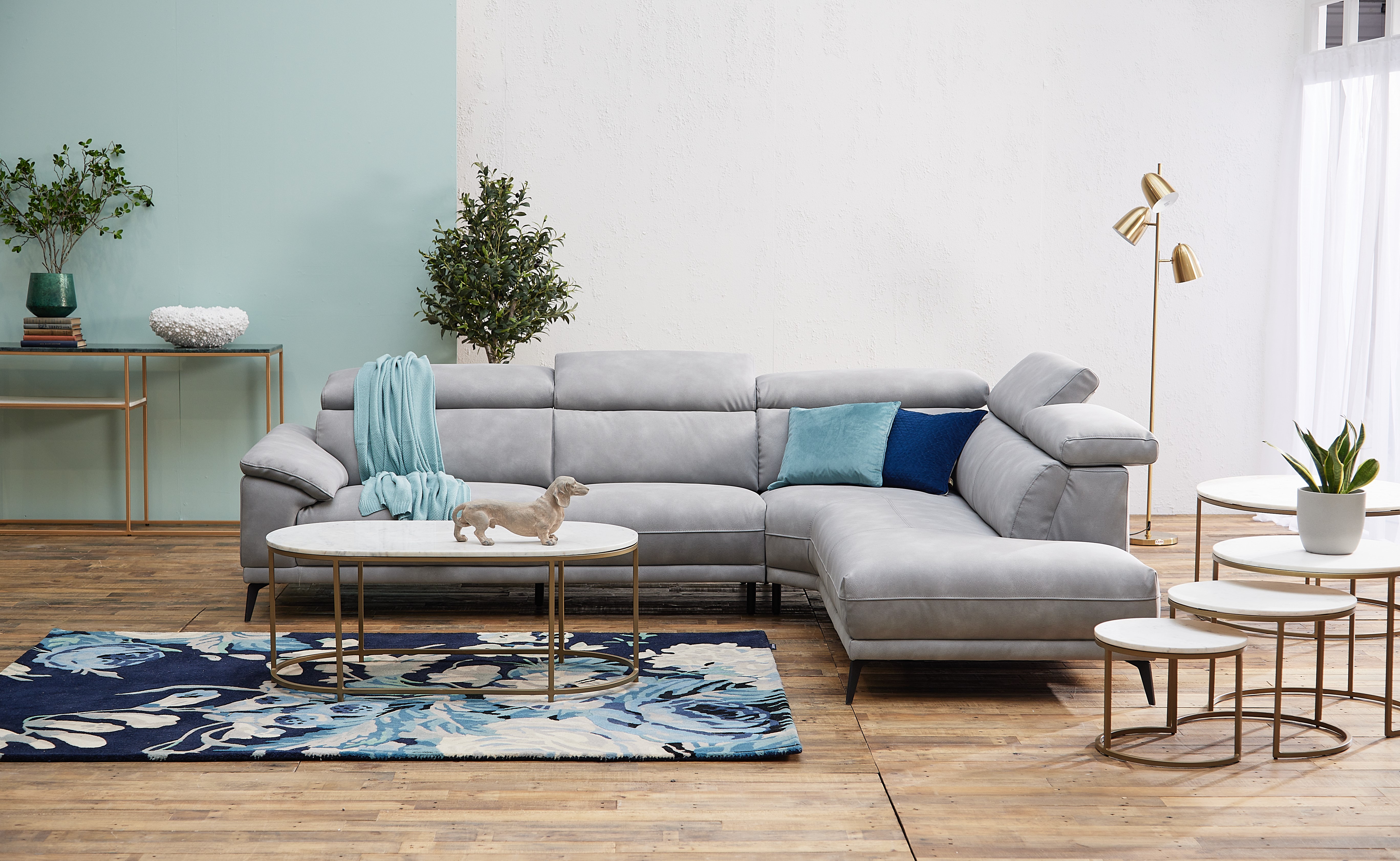 The cooler tones of this grey Montero Corner Sofa give the space a bright look. Having a grey sofa gives you endless decorating opportunities and allows you to design with a blank canvas. Grey is a neutral colour that can be paired with such a large variety of colours but with this light grey tone bringing in brighter colours is the perfect choice.
Our stunning Beth range is a beautifully, modern and is the perfect accent for any living space. A combination of marble & brass gives these occasional pieces a wide appeal. It is the perfect match with the contemporary lines of the Montero. This range along with our Esme Console Table keeps the space sleek and chic.
Brining in the airy coastal tones with our Stapleton Park Rug and some cushions, throws and other accessories to give it a more personal touch.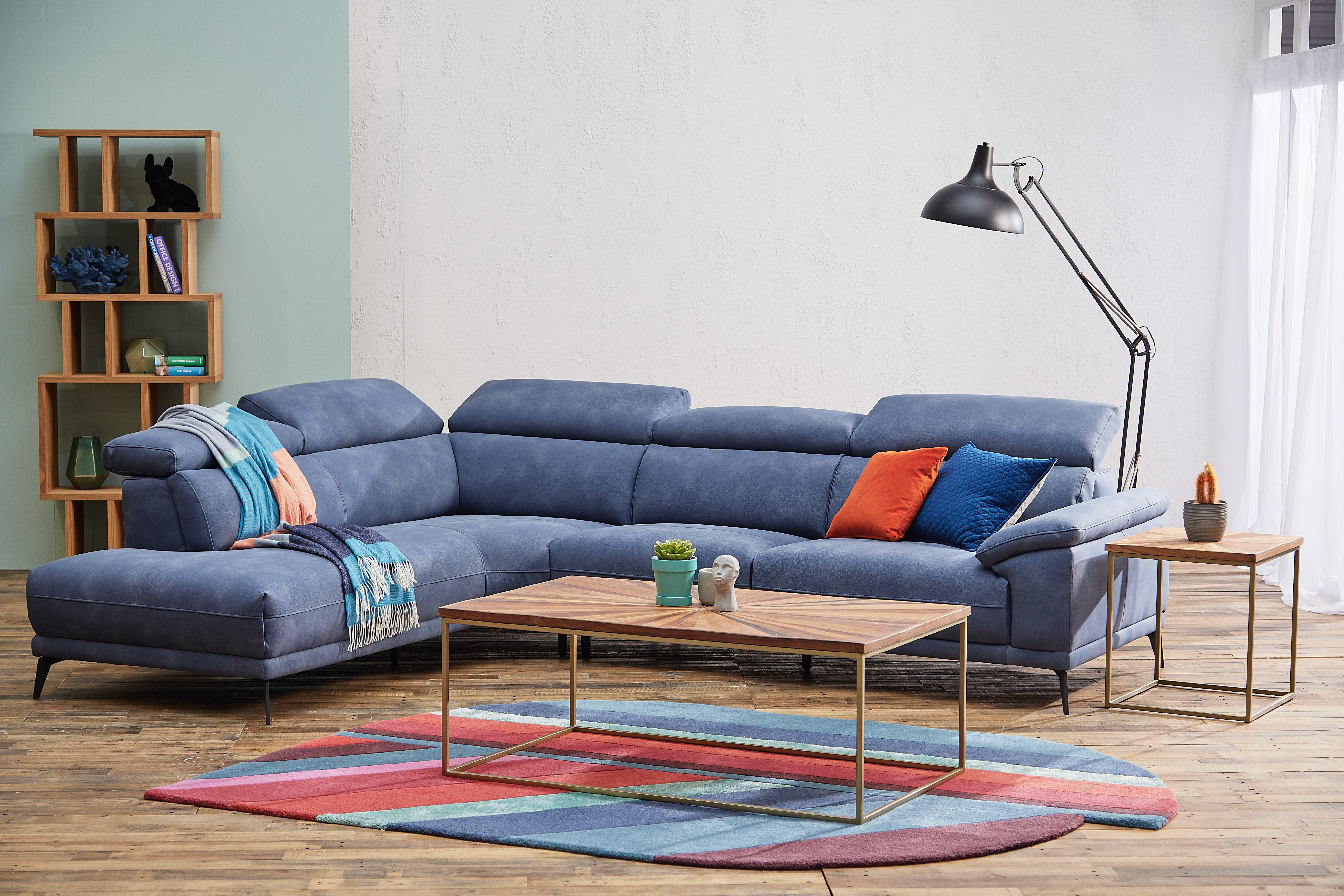 With a bright coloured sofa, it can be tempting to tone down the rest of the space but this is not the only option that works! Sometimes leaning into the bold colours can work just as well without being overwhelming.
Just because you have a sofa in a bold colour doesn't mean that the rest of your living room needs to be kept neutral. In fact, choosing a slightly different tone of the same colour for your walls can create a cocooning feel, which although a bold choice can also feel extremely cosy and intimate.
Orange is a great accent colour for blue – it works well with all tones of blue but especially navy like our Montero here. Bringing out the colours even more with our Jardin Rug and cushions and throws makes this a bright yet inviting space. Along with this our Jupiter range of occasional tables have a fun pattern with more neutral colours to balance out the rest of the pieces.