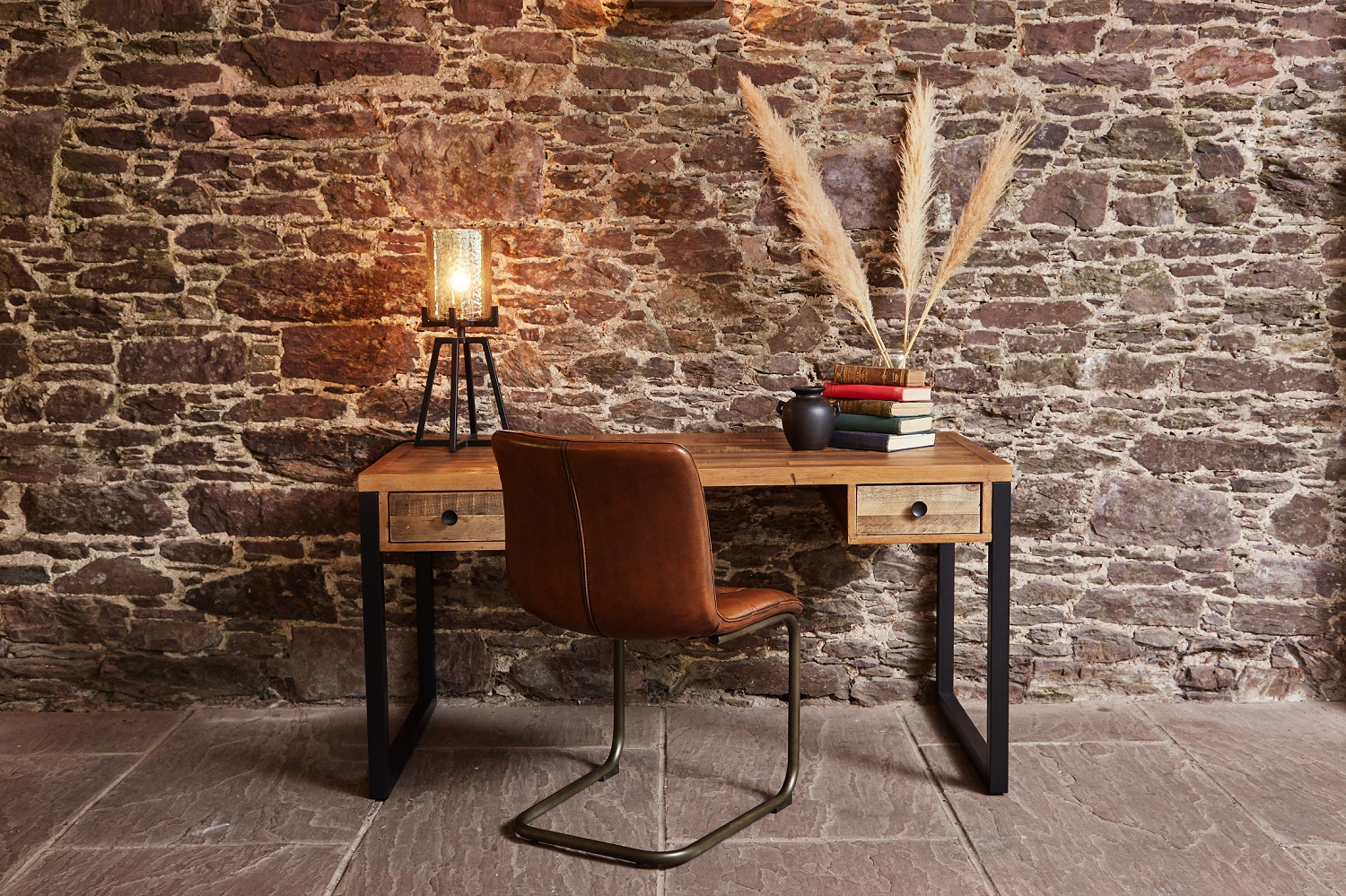 Investing in your home office can make a huge difference to your work-from-home experience. If it's a place you find yourself spending more and more time these days, it only makes sense to revamp and personalise it to your liking. Also, planning your office layout can boost your productivity, creativity and even your happiness.

Whether you're revamping an old spare room or living room into a dedicated office space or elevating your current working area, consider our team's top design tips when planning your home office.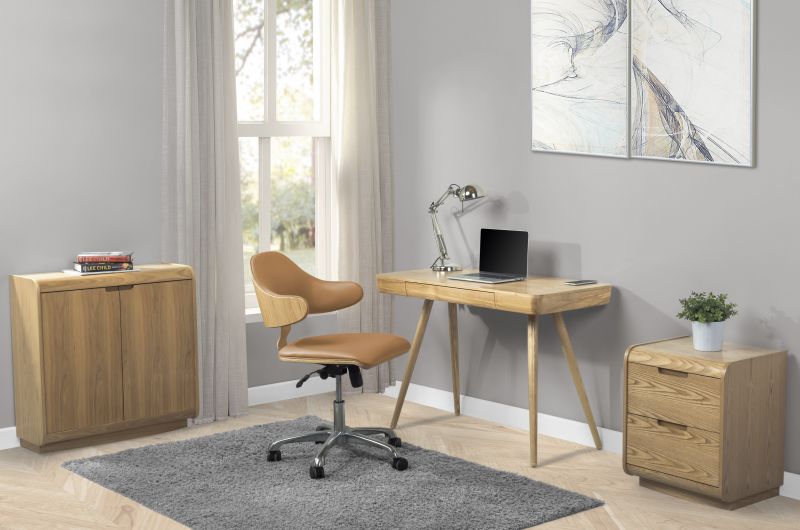 1. Maximize the Use of Natural Light
Good lighting should be a high priority for your home office, if you can, choose a room with lots of natural light.
The benefits of lots of natural light in your home office are;
It makes you feel more relaxed, which is optimal for productivity.

It releases serotonin, ultimately making you happier and more satisfied.

It reduces stress and anxiety.
On the flip side, poor lighting can cause eye strain, headaches and drain your energy, which can put a damper on your productivity and motivation.
It's a good idea to position your home office desk in such a way that there's a window on one side of the desk. If the window is behind the desk, direct sunlight may cause glare on your computer screen and create shadows, which can be distracting and uncomfortable.
If natural lighting is not an option, consider
indoor lighting
alternatives. Our collection offers a variety of unique and contemporary desk lamps that can enhance your home office design. Additionally, overhead lighting can also help brighten up the room.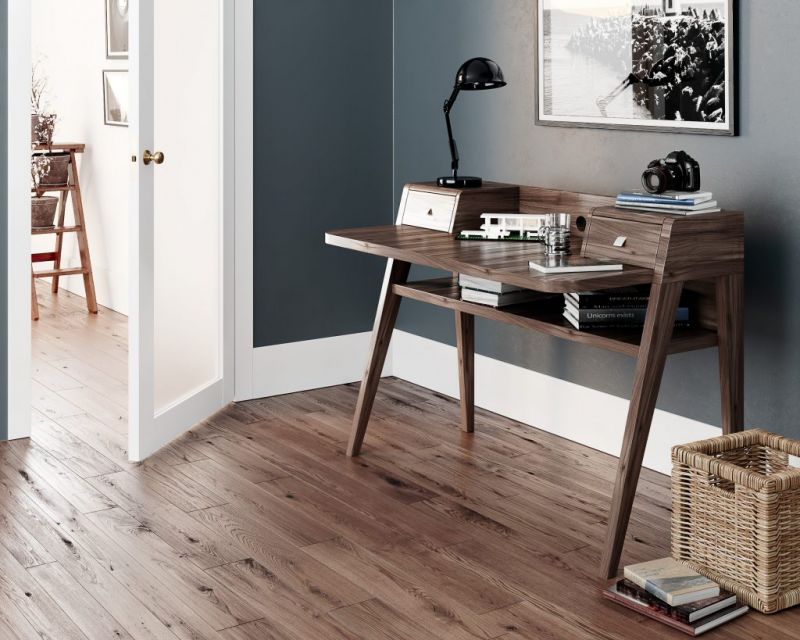 2. Select Your Dream Desk
It's essential to make your office desk the focal point of your home office when creating a functional and inspiring workspace. Prioritise your desk as your first investment in the office setup. Other furniture and decorations should be carefully selected to complement and enhance the overall design.
3. Find The Ultimate Combination of Style and Comfort with the Ideal Chair
Did you know that sitting for long periods can cause you to slouch, leading to strain in your neck and back? Don't worry though, you can prevent this by getting a comfy ergonomic chair that supports your posture, weight and lower back while you sit.
Make sure to choose a desk chair with a swivel feature so that you can easily adjust it to the perfect height for you. With these simple steps, you can keep your body healthy and happy while you sit.
4. Prioritise Storage and Eliminate Clutter
When you are in the comfort of your own home, it's easy to let the clutter of the office build up. Storage boxes and filing cabinets are a great way to keep those loose supplies organised and out of sight!
You can utilise shelving units if there isn't enough storage space on your desk. This is especially helpful if you're working in a space that you also use during your downtime in the evenings and weekends. The great thing is, they can also double as a cute decor piece!
5. Add Some Soothing Scents
Candles are essential to any home office. It's nice to find scents that will help you stay focused and energised throughout the long workdays. Candles enhance any workspace, as well as help create a relaxing and soothing environment.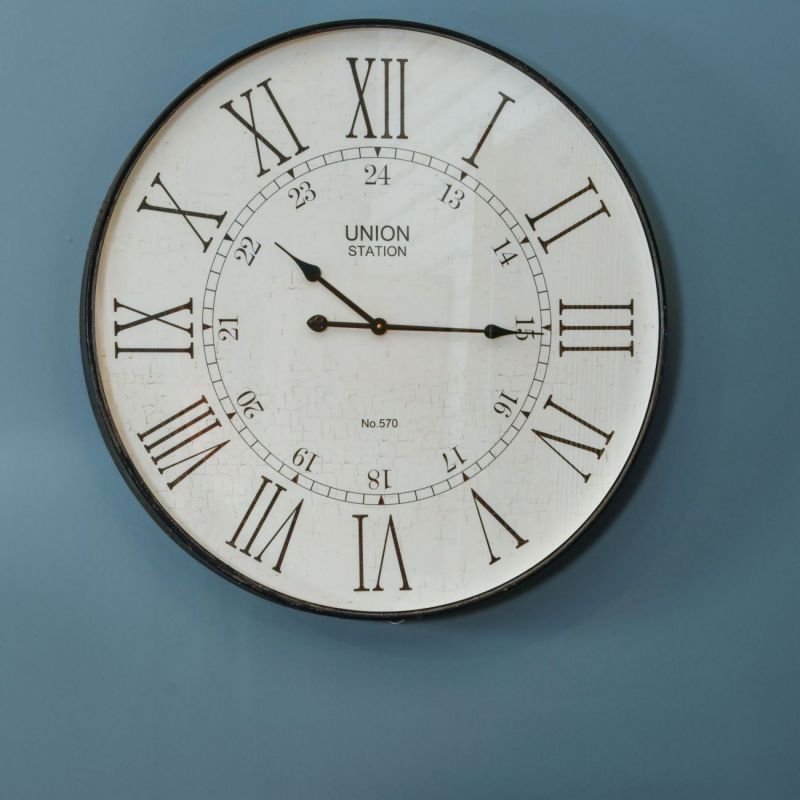 6. Keep Track of Time
Every office needs a clock to help keep track of time. Of course, they're not just a timepiece, they can also be a central decorative item to elevate the look of your office.
7. Don't Overdecorate and Allow for some Space
It's important to keep in mind that having too many decorations and clutter can make it difficult to work efficiently and effectively. To create a space that allows you to focus on your tasks without distractions, it's best to keep your workspace uncluttered. This can help you feel more organised and productive throughout the day.
Also, make sure to arrange your furniture in a way that allows for easy movement around the room, allowing you to move freely and easily when you need to take a quick break.
We hope this helped you plan your dream office. You can bring your dream office to life without leaving your home, thanks to Casey's home office furniture.
Tracey