Planning your Home Office
---
When it comes to working from home, we at Caseys understand that it's easy to get lost in your work and neglect your workspace. Switching over to accommodate work-life at home, it has been a whirlwind for all!
"The smallest of changes can revolutionise your experience of working from home" says Tracey Collins, our resident Interior Designer here at Caseys.
Whether you go get yourself some printed motivational quotes to brighten up your workspace or completely revamp the look of your space, choosing to optimise your home office is the undervalued secret to optimised working from home! Spending that little extra time and money on making your space more comfortable and accessible, you will make a huge difference to your productivity, creativity and most importantly, your happiness.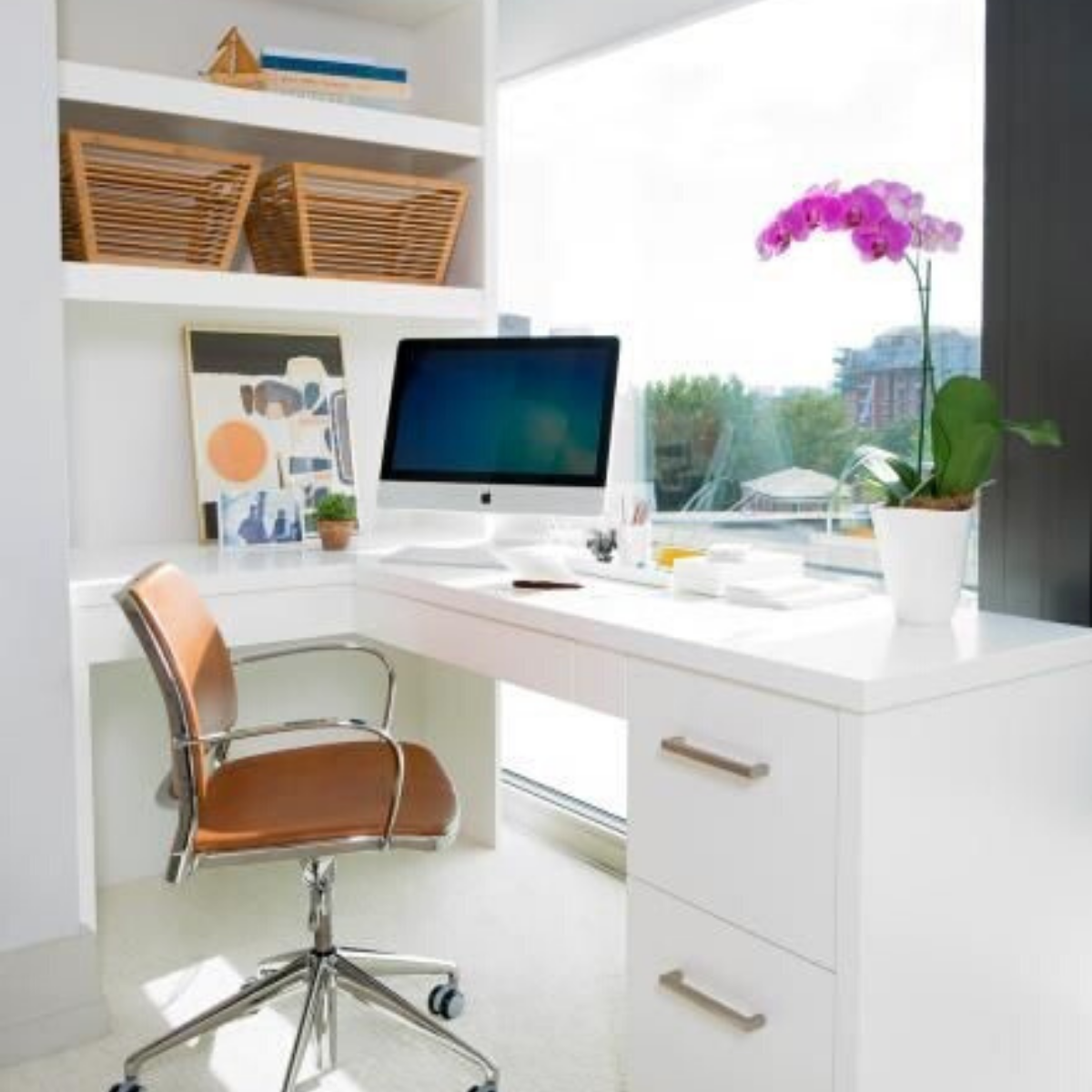 Natural Light
First and foremost, when selecting the space for your home office, make sure that you choose a room with an abundance of natural light.
This is an element that definitely sets the tone for not only your make-shift workspace, but also your mood. Higher energy levels are often sparked by the exposure to natural light, thus leading to higher productivity!
It's all about the chair
The more you sit, the more you slouch. The more you slouch, you're putting a strain on your neck and back. So make sure to pick up a good, ergonomic chair that will support your posture, weight, and lumbar while sitting. Opt for a swivel so you can adjust it to the right height.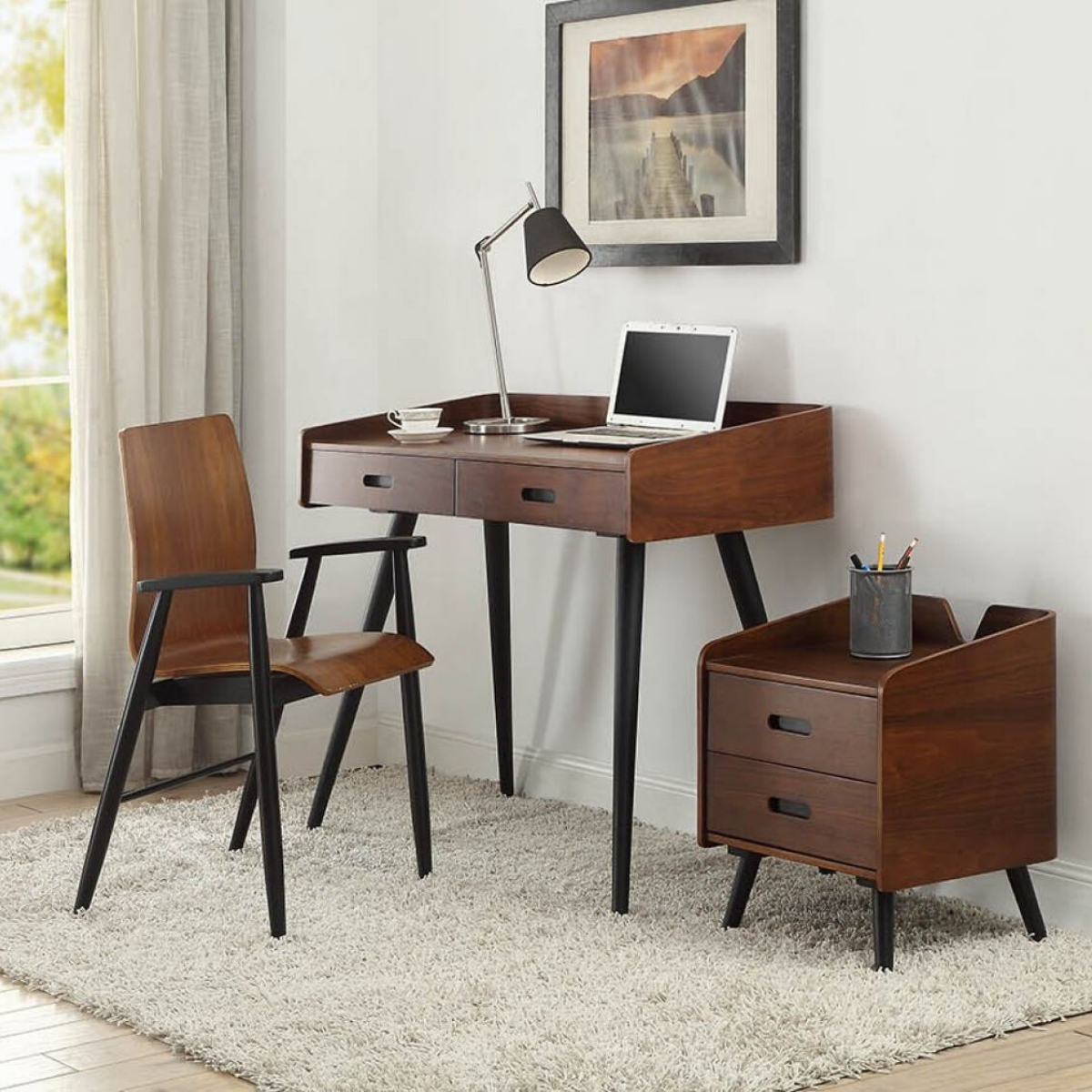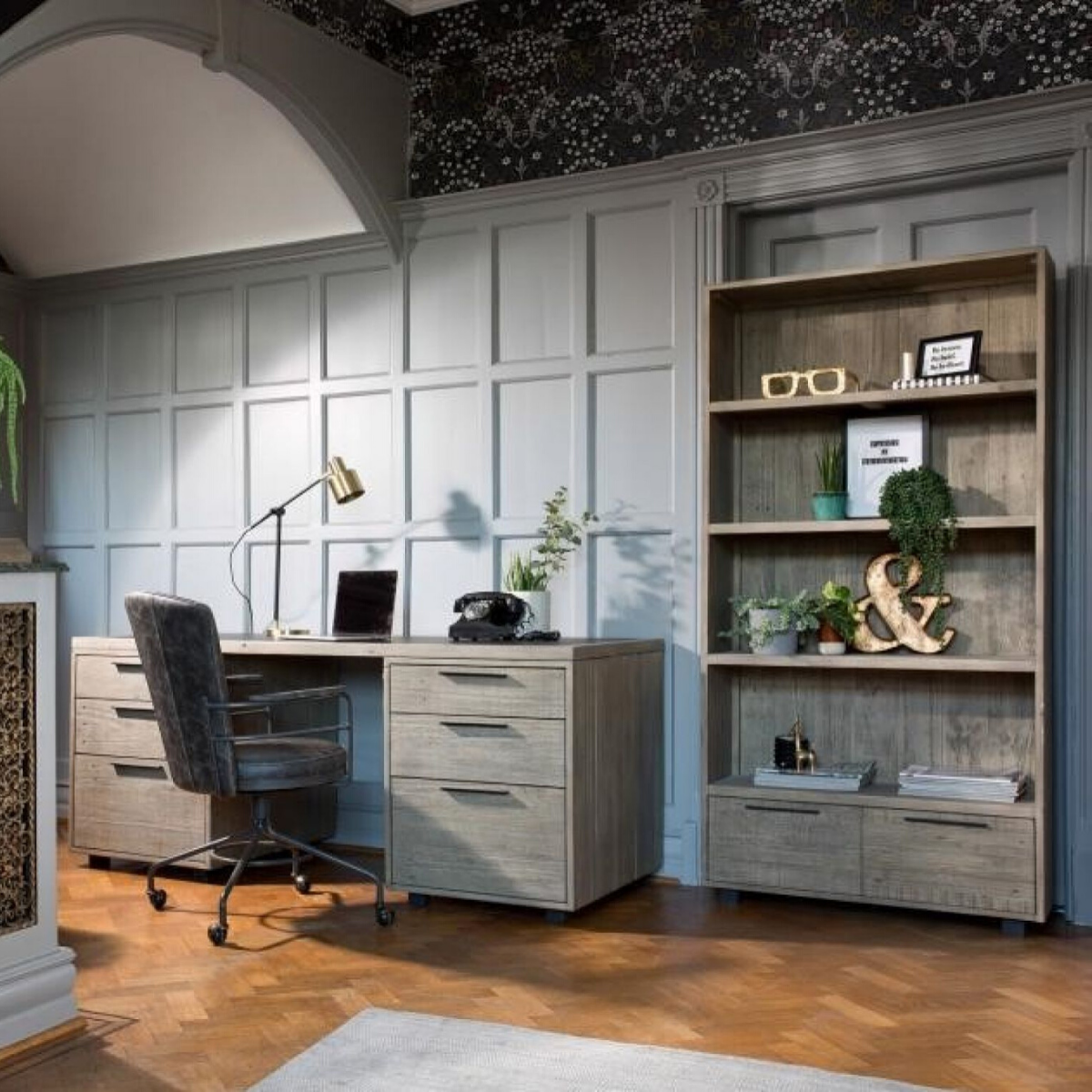 Storage for clutter
It is easy when you are in the comfort of your own home to let the clutter of the "office" build up. Stoneware canisters and/or brass storage boxes are a great way to keep those loose supplies organised and out of sight! This is especially helpful if you're working in a space that you'll be occupying during the evenings and weekends. The great thing is, they can also double as a cute decor piece!
Pinboard of smiles!
Facing a blank wall? Why not make a dream board! Be it inspirational quotes, a photograph of your favourite person, aspirational imagery, colour palettes, dried flowers from a walk, or even that magazine cut out of your dream holiday. If it inspires you and makes you smile.. pin it to your dream board and make the view worthwhile!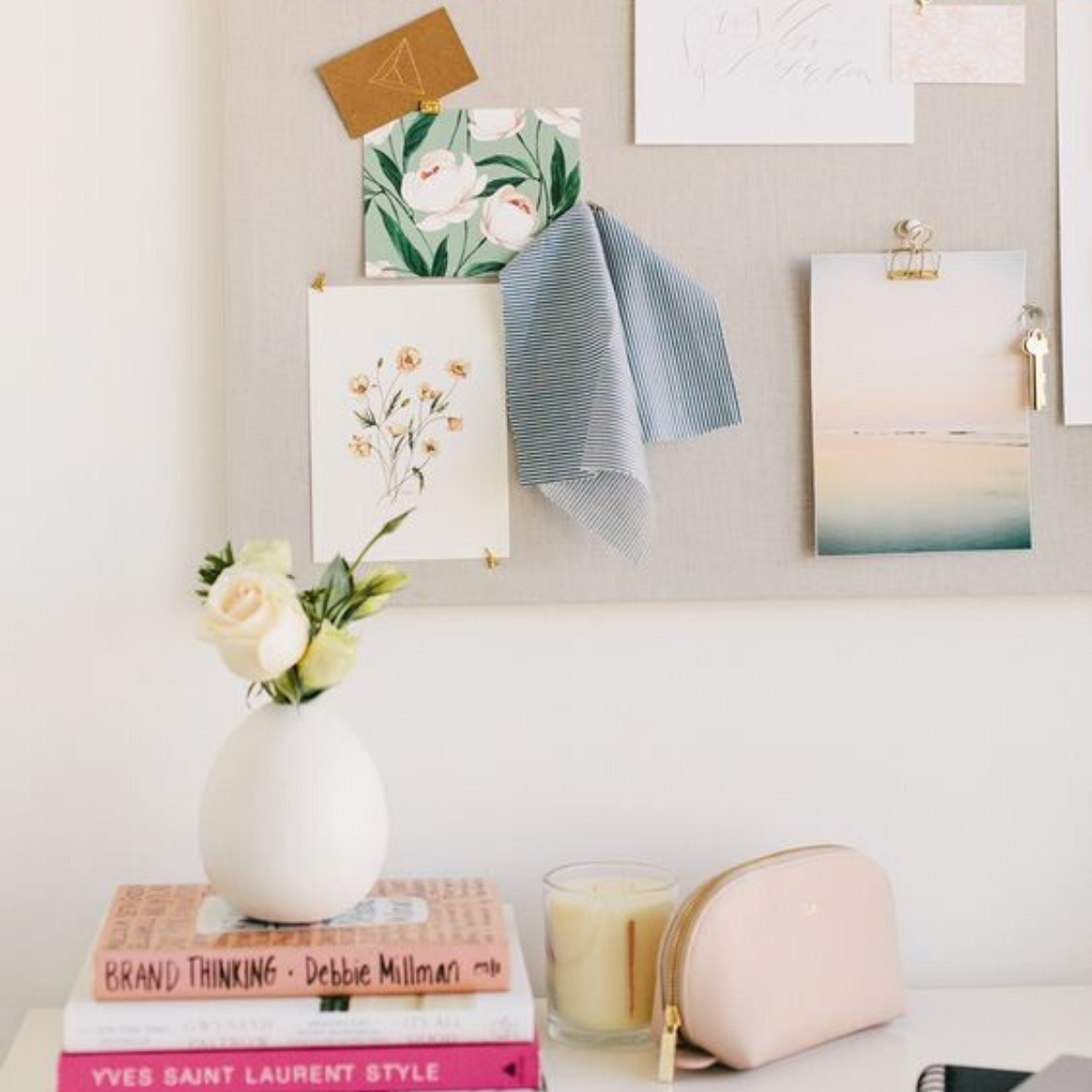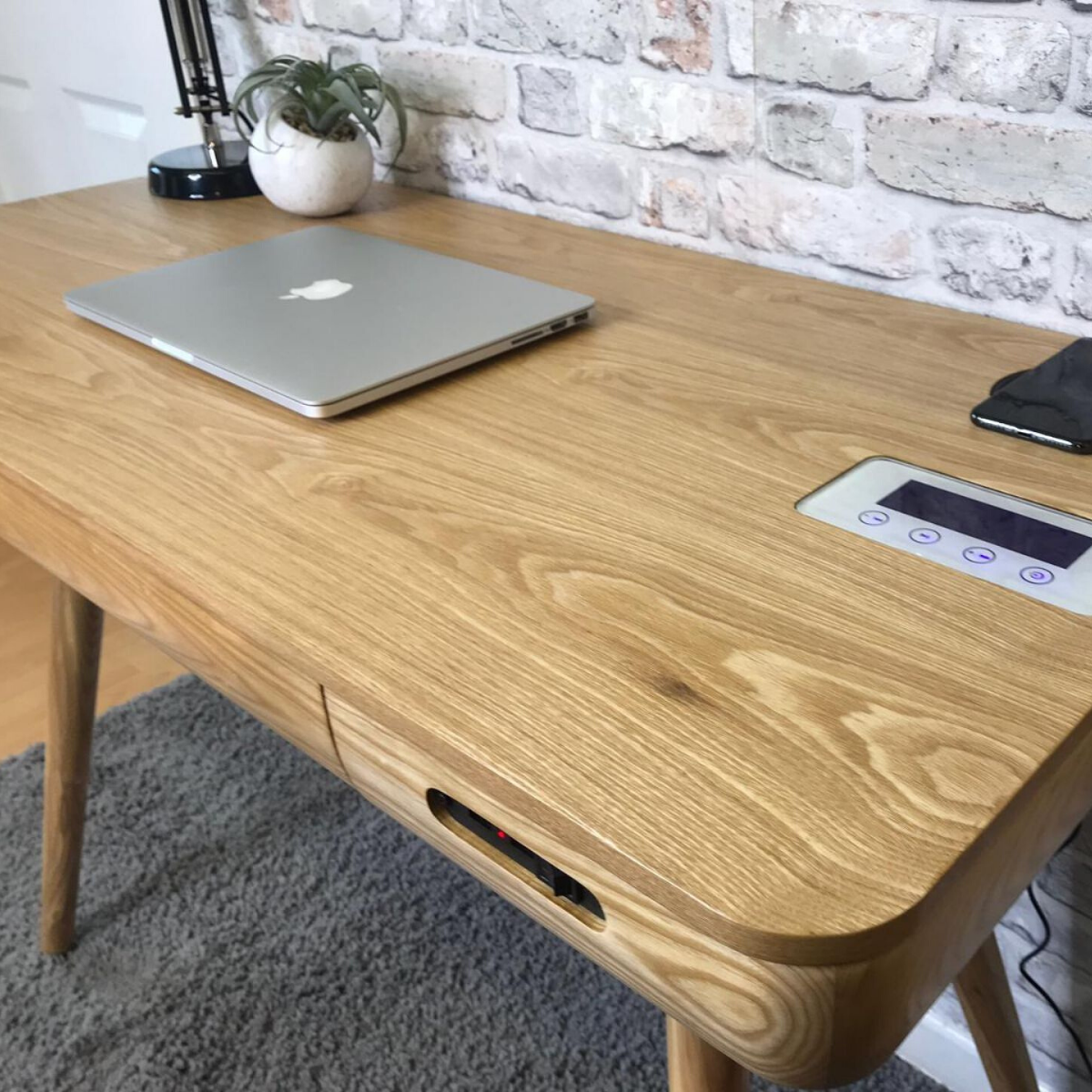 Soothing Scent
Candles are essential to any home office. It's nice to find scents that will help you stay focused and energized throughout the long workdays and enhance any workspace, as well as help create a relaxing and soothing environment.
No matter what lies ahead, we know that at Caseys we will continue to be a constant resource for inspiration and positivity to each and every one of you!
We are all in this together — stay healthy and safe friends!
Tracey x
Interested in a virtual Interior design consultation? Get in touch with Tracey today by clicking here to make an appointment.