10 Home Interior Trends In 2023 To Get You Inspired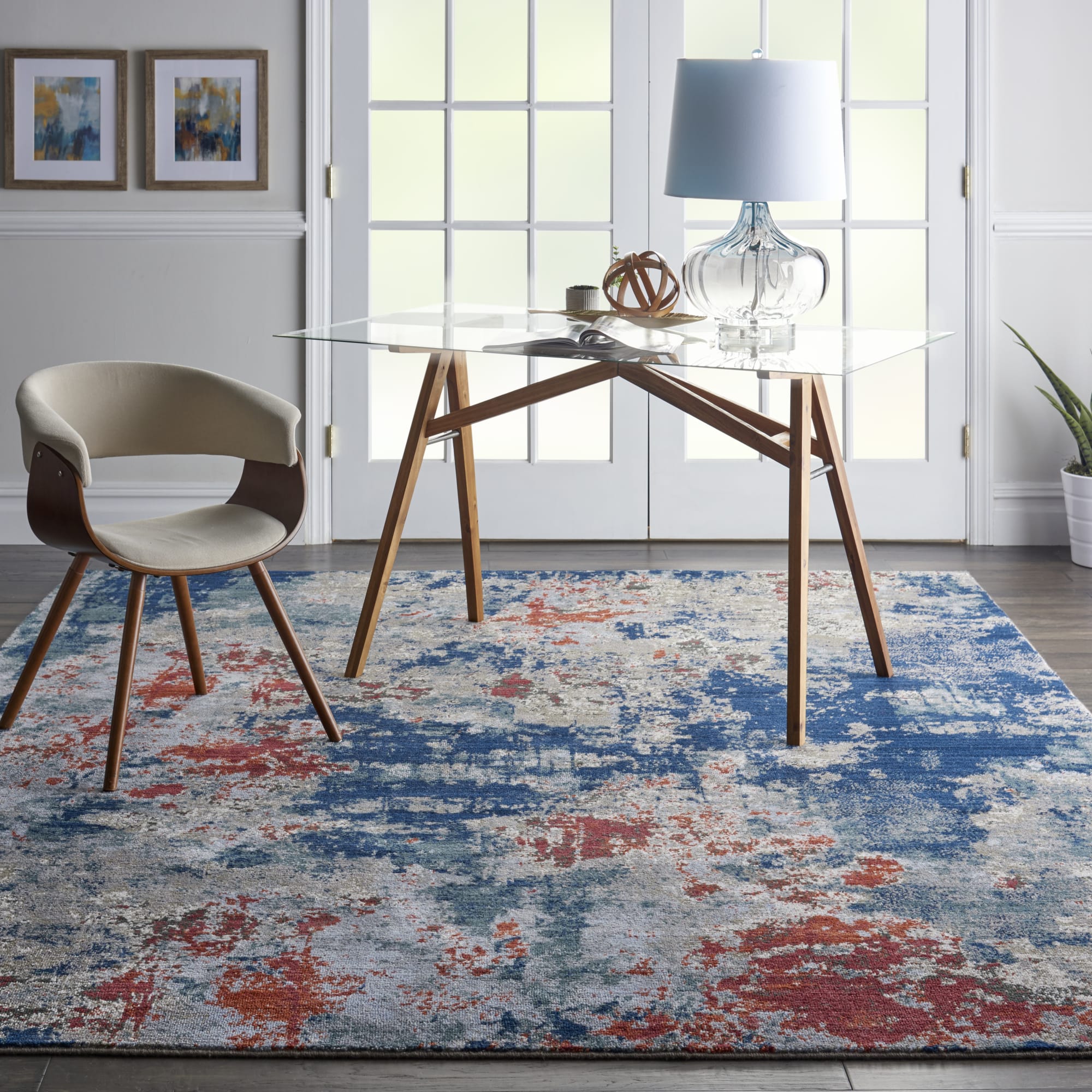 In the world of home décor, 2023 has painted a canvas of culture, sustainability, and individual flair. By looking at the latest interior design trends, we reveal the latest home décor ideas that will enliven your space and reflect your personality and style. From the tactile charm of reeded panels and the sustainable allure of environmentally friendly furniture to the nostalgic embrace of Retro Chic, the home of tomorrow beckons with vivid tales of style.
1.Sustainable Design Choices

Biophilic emphasises a bond with nature through nature-inspired materials like sustainable wood, Rattan furniture, and hand-crafted rugs. By prioritising local sourcing and sustainability, you can amplify both beauty and function in your space. Rattan pieces, from garden chairs to dining tables, infuse interiors with calm, while furniture featuring organic shapes like sloping sofas and undulating coffee tables enhance a room's visual appeal and comfort.
2. Meaningful Décor Accents
Style accents are a wonderful way to add personality and character to your home. They are the finishing touches, the small details that make a big statement.
Black accent pieces lend elegance and sophistication, elevating a room's aesthetic. Whether through picture frames, table lamps, or cabinet hardware, black elements create a profound impact. Interior designers also integrate rope or woven details into accent chairs, adding a textural and visually captivating touch.
3. Oversized Statement Furniture Pieces
Oversized statement furniture pieces are one of the hottest trends in home decor this year. These bold and eye-catching furniture items are focal points in living spaces, adding drama and personality to any room.
From cabinets and sideboards to nightstands and mirrors with oblong shapes, there are plenty of options to make a stylish impact in your home. Whether you opt for sleek and modern designs or rustic and vintage-inspired ones, these furniture pieces will elevate your room's overall aesthetic.
Invest in these bold and eye-catching pieces and transform your living spaces into stunning showcases of style and personality.
4. Vibrant Furnishings Setup
Vibrant furnishings are 2023's home decor highlight. Homeowners are choosing bold furniture colours, turning rooms into lively, statement-making spaces.
Consider sofas in jewel tones like emerald or sapphire to invigorate your living area. Bright dining chairs in red or electric blue can amplify this effect.
Finish with colourful accent pieces like a standout
coffee table
or
rug
to further energise and enrich your space.
5. Geometric Shapes and Patterns

Geometric art
, shapes, and patterns, like Chevron, Herringbone, and Hexagon, are trending in home decor, offering a contemporary feel.
Chevron features on geometric rugs and wallpapers; Herringbone shines in flooring and carpets — with its wooden floors adding instant elegance. Hexagon tiles make compelling backsplashes and hexagon mirrors modernise hallways or bedrooms.
Integrating these motifs across furniture and decor establishes a cohesive and impactful aesthetic.
6. Retro Chic
Retro Chic draws from the vibrant 1960s and 1970s, using vintage furniture and décor to craft a nostalgic ambience.

Signature bold colours, like oranges and sunny yellows, infuse spaces with a lively mood. To achieve this style, blend genuine
vintage items with modern replicas and
accessories
that echo the era. Embrace bold patterns and textures and accent with pieces like
console tables
and record players.
7. Highly Textured Fabrics
Highly textured fabrics are a fantastic way to add depth, dimension, and decadence to an interior design scheme. They also make your home feel more comfortable. Whether through plush velvets, chunky knits, or distressed leather, these textures create visual interest and contribute to a cosy and welcoming atmosphere.
A velvet-upholstered
sofa
or a
textured rug
immediately adds a touch of elegance and opulence to any space. You can also use velvet or fringed
cushions and throws
to achieve the same effect. These fabrics' softness and tactile nature create a visually appealing texture, providing comfort and indulgence.
8. Rugs as Functional Artwork
Rugs have evolved into functional artwork in interior design. From statement pieces to rugs with unique shapes, they play a key role in crafting distinctive spaces.
Whether mimicking nature with curvy designs, adding modern flair with geometric patterns, or introducing architectural interest with angular forms, modern contemporary rugs stand out.
Their distinctive design makes them room focal points, drawing attention and sparking conversation.
9. Warm and Calming Neutrals
Warm and calming neutrals are the go-to living room colour trend for 2023.
Think soft peachy pinks, gentle blues, and sophisticated neutrals. Combining muted carmine with dusty blues creates a serene yet dramatic statement. Imagine navy couches paired with soft whites and cool blues, radiating modern elegance.
These subdued shades create a tranquil setting for relaxation or focused work in your home office. Consider pairing soothing teals with gentle greys and accenting with hints of rose quartz for a delicate blush in the decor.
Complement this palette with soft hues decor like amber glassware or pale wood
bookcases
. The result is a cosy ambience that encourages genuine conversation without bold colours overshadowing the space.
10. Reeded Elements and Panels
Reeded paneling offers a distinctive touch to any room, whether on accent walls or furniture. Its texture captures light to produce captivating shadows and adds depth, enhancing the room's dynamism.
Incorporating reeded textures on
display cabinet
doors or drawers can elevate a
dining
space, turning basic storage into a luxurious statement piece.
Home Decor Trends to Avoid in 2023
In 2023, there's been a palpable movement towards meaningful, functional, and sustainable home decor.
The appeal of low-priced, trendy furniture is undeniable. However, the dark side of this allure is the environmental impact. Fast furniture, often mass-produced, lacks longevity and contributes significantly to landfill waste.
But there's a silver lining: Casey's offers durable choices that marry style with sustainability. From bedroom wardrobes and dining tables to bookcases and coffee tables, you'll be making an eco-friendly choice.
The classic TV-centric living room layout is also on its way out. Today's homes are multifunctional spaces, prioritising genuine connections, relaxation, and work. Re-imagine your living space with furniture that fosters conversation and intimacy. Dive into Casey's range of
living room furniture
or consider upgrading to more aesthetic
TV stands
. And if you're tight on space but big on style, discover Casey's tips on
maximising small spaces
.
Refresh Your Home with Décor from Caseys
Whether updating your living room, bedroom, or dining space, Caseys' 2023 home decor range ensures your home exudes style and contemporary trends.
At Caseys, quality isn't just a promise - it's a reputation. Every item, from sofas to accessories, reflects our commitment to excellence. We cater to every taste with diverse styles, from sleek modern to timeless classics.
Lean on our design experts for tailored advice and unparalleled service with the launch of our new interior design service, ensuring your space embodies your vision and keeps up with the latest home decor trends. Choose Caseys, and seamlessly blend style with high-quality home decor products and expert guidance for a home transformation.